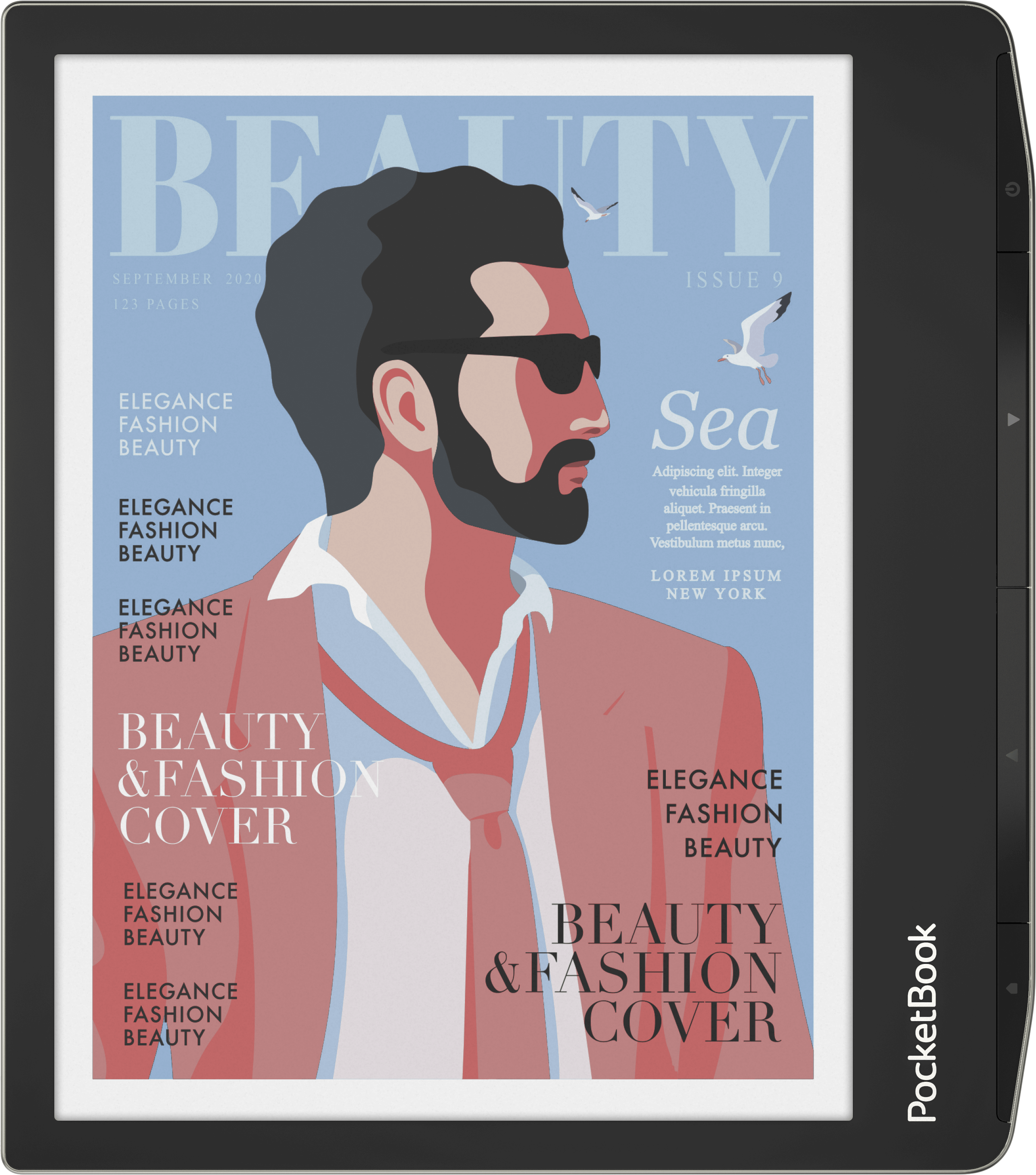 E-Readers have been on the upwards trajectory for the past four years. Every single year that goes by, more devices were released than the year prior. In 2022, we reviewed almost 100 ebook readers and digital note taking devices, and there were plenty small regional players that we did not. Our estimation that over 150 new devices came out in 2022 and this trend will continue going into 2023. What are the e-reader trends for 2023? Good e-Reader foresees a number of trends. The vast majority of e-readers will continue to use black and white e-paper displays, however, more and more will be using the next generation of color e-paper, Kaleido 3 and Gallery 3.
E-Readers are more popular than ever
Nobody releases e-reader sales and statistics anymore. It is hard to gauge exactly how many devices were sold in 2022. Amazon is the largest company in the world and the Kindle remains the most popular e-reader. In 2022 they refreshed their entry level Kindle, which is the 11th generation. It finally has a 300 PPI display and a number of enhancements over previous models, such as USB-C and lots of storage. Barnes and Noble had great success with their Nook Glowlight 4, Pearl Pink edition, they can't make enough of them to satiate demand. Kobo only released a single new product, the ecologically friendly, Kobo Clara 2e.
On the international front Onyx Boox remains one of the most prolific companies in the e-reader and e-note space. They refreshed almost their entire lineup. Their most notable releases were the Leaf 2, which has excellent design sensibilities and manual page turn buttons. Their Nova Air Color was one of their most popular, it had a Kaleido 2 display, which was a full color screen. Hisense pivoted away from phones and instead issued a number of HIFI music players with E INK screens, and also the HI Reader, which is a pocket friendly clamshell e-reader, that fits in your pocket. We rated it very high. Bigme came into their own in 2022, they released 8 new devices. Good e-Reader parterned with Bigme for the InkNote Color with Kaleido Plus and the upcoming Galy, which ships in January 2023. The big selling point is it will be the first product with a Gallery 3 screen, which can display over 50,000 different color combinations.
Pocketbook had a couple of notable releases in 2022, this included the Inkpad color, which had a Kaleido Plus display. Performance was good and the price was right for many consumers. This was the first total redesign that they have made in a very long time. Gone are the page turn buttons and all of the others on the bottom of the screen, instead they have been moved to the side, making all three sides of the bezel nice and trim, and all of the buttons are on the right.
Good e-Reader had another successful year selling e-readers and e-notes all over the world. Every year that we have been selling them, revenue increases by around 30%. This is basically the only way we can determine actual sales volume, since again, nobody in the industry reports on it. Most companies who make e-readers are private, so they are under no obligation to report anything. Rakuten Kobo and Amazon are the only public companies, but they never report e-reader sales or even ebook sales.
Trends for 2023
There are a couple of new trends for 2023, and most of it has to do with screen technology. E INK announced in 2021 that they have developed Kaleido 3, however due to the pandemic in China, most of their factories were closed and their factories in Taiwan and the US had to basically just meet vendor demand for older color e-paper and black and white displays. Now that the pandemic is relatively over, we will see a number of Kaleido 3 products in 2023. Since it has three generations of refinement, there is lots of documentation and white papers available for people who want to use it to their fullest potential. Kaleido 3 continues to use a color filter array, which is basically another layer on the screen, that is not perceivable to the average person. There really isn't many companies that have announced Kaleido 3 products yet, but Fujitsu is likely to employ it on at least one model, in addition to the usual suspects, such as Onyx and Bigme, and likely Hisense too.
The brand new technology is Gallery 3. This color e-paper originally came from E INKS digital signage division, that had long refresh rates, but were excellent for big menus or sandwich boards or even sales and marketing in stores. Over the years E INK tried to work on lowering the refresh rate from seconds to milliseconds and they finally did it in 2022. The tech is sound, but it requires lots of software work from companies who are developing Gallery 3 e-notes and e-readers.
Their have been two products that have been officially announced. This includes the co-branded e-note, the Bigme X Good e-Reader Galy. We have had a prototype in our hands the past couple of months and constantly post updates on how various aspects of the device have been improved which each update. It is actually very interesting being involved with the first Gallery 3 product from industrial design to software. Gallery 3 has a ton of challenges. E INK did not provide us with any extensive documentation, because they haven't made it yet. It is basically trial by fire. Bigme engineers face many barriers, such as solving ghosting, hexcode color wheels for exact colors. One of the latest challenges has been trying to get green to display properly, its like Gallery 3 fundamentally has a problem with green and shades of green.
Pocketbook at the end of 2022, announced the Viva. This is an 8-inch e-reader that is running Linux, I think the company will face less challenges on the software level because there are far less considerations than Android. This one is going to be expensive at $599, and it should ship out in March or April 2023.
When E INK announced Gallery 3 entering mass production they stated that Onyx Boox, iReader, iFlytek, Readmoo and a number of others had plans to release color e-readers in 2023.
One of the big advancements in front-lit displays is E Ink ComfortGaze, a new front light technology that reduces the amount of blue light, with a reduced Blue Light Ratio (BLR) and Blue Light Toxicity Factor (BLTF) by up to 60% and 24% respectively. BLR is the ratio of toxic blue to total blue light output, and BLTF is the ratio of brightness to hazardous blue. This is so new and hasn't really been shown off in any e-readers or e-notes.
We will start to see more e-readers and e-notes use On-Cell This is the brand-new e-paper module that was announced in 2021. It incorporates touch directly into the e-paper – making the display clearer for the end-user. This new technology dramatically increases performance of black and white displays by 30% and increases the contrast ratio, providing readers with clearer and more defined text. When used with E Ink Kaleido Plus, the color contrast ratio and color saturation increase by 40% and 15% respectively, providing an enhanced display for color ebook and digital textbooks. Basically, the Nova Air C, is the first product to use On-Cell Touch. I foresee more companies using on-cell touch in conjunction with E INK Carta 1200, which also increases performance by 25%.
Wrap Up
There will be a combination of color e-readers and e-notes. Some will be using the previous generation E INK Kaleido 2, or Kaleido Plus. We will see more products using the latest generation technology, which will provide a better experience. What I like about Gallery 3, is color will be 300 PPI, so everything will be razor sharp. Gallery 3 also allows users to switch between color mode and black and white mode, so. you can get the best of both worlds.
I still think that color screens are best suited for e-notes, since you can use the stylus to draw on the screen, getting a better experience with a wider palette.  However, the typical book won't really benefit from it, whereas comics, webtoons, magazines and browsing the web will be great.
e-Readers are not on the decline, far from it. They are more popular than ever before. Larger screens, new e-paper tech and better hardware is appealing to the average user.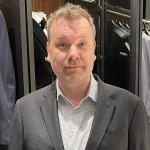 Michael Kozlowski has written about audiobooks and e-readers for the past twelve years. Newspapers and websites such as the CBC, CNET, Engadget, Huffington Post and the New York Times have picked up his articles. He Lives in Vancouver, British Columbia, Canada.