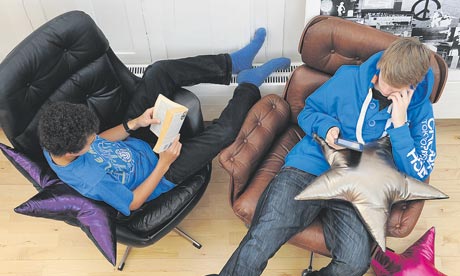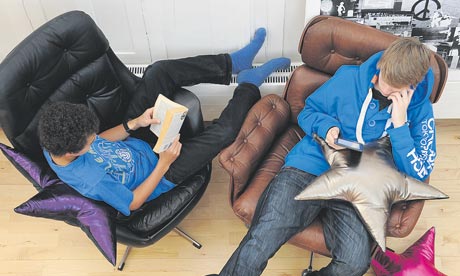 Results from the halfway point of a three-year study on using Kindle e-readers in low ability level reading classes in urban Texas have shown that middle school boys demonstrated an improved perception on the benefits of reading after using the Kindles. In the same setting, however, girls of the same age demographic did not seem to like reading more, nor did they seem to feel like their reading ability had improved as the boys did.
The study, led by Dara Williams-Rossi of Southern Methodist University in Dallas, along with three others—Twyla Miranda from Texas Wesleyan University, Kary A. Johnson of The Reading Connection, and Nancy McKenzie of Tarrant Community College—gave 199 students Kindle readers to use for 25 minutes per daily reading class period. The students cited some surprising reasons for appreciating the Kindles.
While the study is ongoing and all the data has not been compiled to determine the exact reasons for improvement, so far the students have mentioned a number of benefits to the Kindles. The books are always available, the letter size can be enlarged, and the device can often read-aloud the text depending on publisher and author preference. Perhaps the most profound argument for the use of e-readers in this type of setting is the fact that the other students are not aware of what book their neighbors are reading, minimizing the embarrassment that may come from having to read a book well below the students grade level.
As for the classroom teachers, they were overall pleased with the program and have made plans to continue using e-readers even after the study if finished. They did name their concerns, most importantly the ability of the students to surreptitiously go online while using an e-reader. Beyond that, the need to keep the Kindles charged and locked up when not in use were annoyances, but they seemed to feel that the benefits outweighed the inconvenience.
More and more schools are transitioning to e-readers and digital textbooks at the public school level as a cost-effective measure, while other schools are also already recognizing the need to incorporate a level of technological proficiency in their students.

Mercy Pilkington is a Senior Editor for Good e-Reader. She is also the CEO and founder of a hybrid publishing and consulting company.