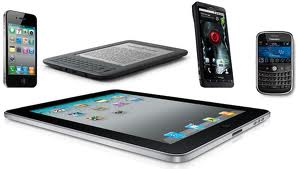 Croatian Telecom (T-Hrvatski Telekom), the leading internet service provider to the former Yugoslavian state, announced today that it has partnered with Berlin-based digital solutions company txtr to bring e-reading technology to its customers. Croatian Telecom's e-reading platform Planet 9 will provide an online shop for downloadable digital content, compatibility with iOS and Android devices through its e-reading apps, user-friendly customer billing, and more. The e-reading service will allow users to integrate their previously purchased digital books into its app-based platform through txtr's cloud-based storage system, so no prior content will be lost.
Planet 9's parent company is a joint stock company in majority ownership of Deutsche Telecom AG, better known to U.S. customers under the cellular phone brand T-Mobile, which operates IT and telecommunications services worldwide. Telekom (as it's known at home) launched its digital reading kiosk PagePlace for various devices in June 2011, allowing users to read digital books, magazines, and newspapers on any tablet or smartphone.
txtr has made news recently for its technological support to the 3M cloud-based library lending system which will allow public library patrons to borrow e-books on their own devices and to devices that libraries can loan out to patrons who do not have their own reading-specific device. txtr also works with a wide variety of international companies to provide back end support of their online content.

Mercy Pilkington is a Senior Editor for Good e-Reader. She is also the CEO and founder of a hybrid publishing and consulting company.