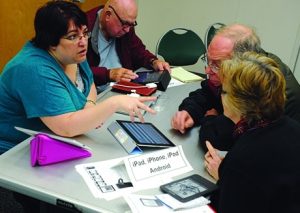 In the US, libraries and their patrons have felt the frustration stemming from the artificial barriers to ebook lending that some publishers have put in place. While those barriers are meant to protect the interests of the authors and publishers until a better solution presents itself, it is the budget-constricted libraries and readers who are feeling the sting.
Platforms like OverDrive, 3M, Smashwords, and Bilbary are working diligently to provide digital content for libraries until the publishers'concerns—namely pricing, number of patron checkouts per ebook purchase, and piracy—are addressed.
But the problem is far from isolated to the US libraries. A document by New Zealand's   Association of Public Library Managers pinpoints the libraries' main obstacle, namely the DRM status the limits how many times a book can be borrowed, breaks down the compatibility across different devices, and forces a waiting period on ebooks, therefore treating them like their print counterparts.
"We can understand where the publishers are coming from, but we want to make e-books available to the maximum number of people," said Ian Littleworth, chair of the association, in an article for ComputerWorld. "A popular view among libraries, based on the strength of evidence from the world of printed books, is that lending can stimulate bookshop purchases. Many people on reading a good book from the library, will want to own it. We've been through this phase with printed books, and it's just a question of e-books not having the same maturity."
While there is no clear answer yet, opponents of Digital Rights Management have demonstrated that stripping away the "protection" on ebooks has actually led to an increase in book sales and a decrease in piracy, as consumers are often willing to pay for access to a book. Additionally, libraries have given evidence that patron borrowing often leads to book sales, especially in the case of sequels and book series. However the outcome that best suits all parties is reached, it is clear that libraries and publishers are in talks about how to best meet their needs.

Mercy Pilkington is a Senior Editor for Good e-Reader. She is also the CEO and founder of a hybrid publishing and consulting company.