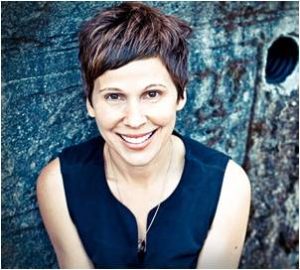 This week's GoodeReader eBook of the Week is Hippie Boy: A Girl's Story by author Ingrid Ricks. Hippie Boy is Ricks' own highly acclaimed story of escaping from family abuse in a religiously oppressive household to escape to life on the road with her biological father.
"I started my career as a newspaper reporter and quickly realized that I wanted to write books and essays. I began working on my memoir, Hippie Boy: A Girl's Story, eleven years ago… Every six months or so, I would open the book file on my computer and spend a couple of weeks tinkering with a chapter. But I would inevitably put it away and get back to my client work," explains Ricks of her decision to begin writing. However, publishing was a separate issue.
"I landed an agent shortly after I finished my manuscript. I thought I had made it until five minutes into the conversation, when she told me that without a solid author platform, I could kiss my publishing chances goodbye."
After a lengthy process involving having the manuscript professionally edited and developing an online presence, Ricks devoted months to building a platform for her memoir. In the time that it took to build that target audience, she began to realize that she had already done much of the work that indie authors must do to market their books.
"By the time I received the editor evaluation in July, I decided I had a platform and wanted to go out on my own. I spent six weeks reworking Hippie Boy based on the incredible feedback I received and published it as an eBook and paperback in October. The marketing aspect is a lot of work, but I love the control and flexibility that comes with being an indie author.  And I've been thrilled with the success of Hippie Boy to date."
To receive your free copy of Hippie Boy: A Girl's Life, click HERE and enter the following code at check out: UH49N