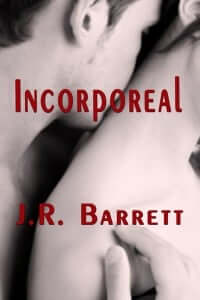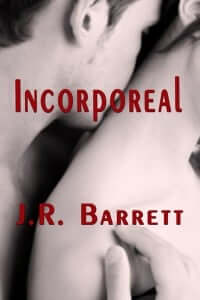 This week's GoodEReader Ebook of the Week comes back to all things fun and haunting with Incorporeal, by Julia R. Barrett, available for Kindle or the free dedicated reading app. Read the book blurb here:
"Sara Wise is sick of ghosts. They've haunted her since she was a child, destroying her family, endangering her life. When an incorporeal being appears in her shower, she curses him soundly and orders him out, but this ghost is sticky. Not only does he invade her shower, he moves into her home, invading her dreams, sharing her bed. The reluctant Sara finds herself falling in love with a dead man. Despite Sara's objections, Natan de Manua isn't permitted to leave. Protecting the woman is both his penance and his means to redemption. She's not easy to protect, she fights him nearly every step of the way, except in her bed. Nathan may have come to regain his soul, but instead he risks losing his heart." –from Incorporeal
Barrett is no stranger to publishing, but she is adamant that the work of being a self-published author is not a task to be taken lightly.
"I've been around the publishing world since college. I've published nonfiction articles with medical and nursing journals, submitted manuscripts to New York publishers and literary agents, and had some works of fiction published with e-publishers.
I'd been following the evolution of the self-publishing world with interest and I decided I'd prefer to take control of my own destiny and publish my own work, old and new.
My experience has been both interesting and challenging. There is a glut of self-published work on the market. It's hard to stand out. That's the biggest challenge self-pubbers face – getting noticed. Solutions to that issue are a work in progress."
To receive your free copy of Incorporeal, click HERE. The sequel, In The Flesh, will be released later this month, also on Amazon.

Mercy Pilkington is a Senior Editor for Good e-Reader. She is also the CEO and founder of a hybrid publishing and consulting company.