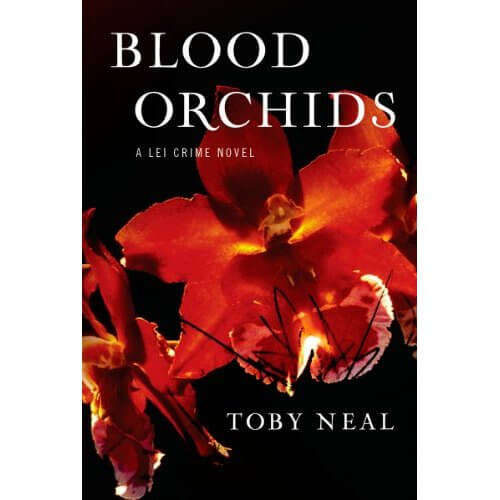 GoodEReader has spent several years bringing valuable technology reviews and tutorials to its readers, as well as news updates from the tablet, e-reader, and digital publishing sectors. With the recent additions of the GoodEReader App Store to provide over sixty digital reading apps to Android device users and the 2011 launch of the Ebook of the Week feature, the site is also working to ensure that its readers have quality content to fill their e-reading devices.
This week's Ebook of the Week is Blood Orchids, a fast-paced crime novel with a hint of romance from author Toby Neal. Set on the Big Island of Hawaii, it is the first in the Lei Crime series all centered around detective Lei Texeira. As the author herself explains about her title, there is a dark side to paradise. Unfortunately, Neal discovered there is also a dark side to traditional publishing.
So many writers assume that finally signing with a literary agent for representation is going to result in a book deal, but in a market that is often overrun with manuscripts, even ones that have great merit, finding representation is only the beginning. For Neal, it was the beginning of an agonizingly slow three years before the agency severed the contract, unable to place her debut manuscript with a publisher.
"'Our agency agreement is terminated.' Those words are the period on the end of a three-year sentence: one year to get the agent, one year to work on Blood Orchids to her satisfaction, one year to try to sell it," said Neal in an interview with GoodEReader. "This last year was the hardest one, as I follow industry trends and wait wait wait 'on sub,' a state every other author I've read or talked to calls 'agonizing.' And now, we've pulled the plug on trying to get a book deal with a major publisher. She's given back any rights to my books and they're 'mine' again. I'm sad–sad to have tried so hard and 'failed.' I don't like that feeling. Never have, never will."
But Neal also explains another emotion behind the scenario: elation. "Giddy–a world of new possibilities opens up," continues Neal. "I have not one, but two finished books in my series, and a third in editing, and a fourth being planned."
To receive your copy of Blood Orchids, email the author directly at tobyneal0@gmail.com and be sure to specify the file type you need for your device.
Mercy Pilkington is a Senior Editor for Good e-Reader. She is also the CEO and founder of a hybrid publishing and consulting company.