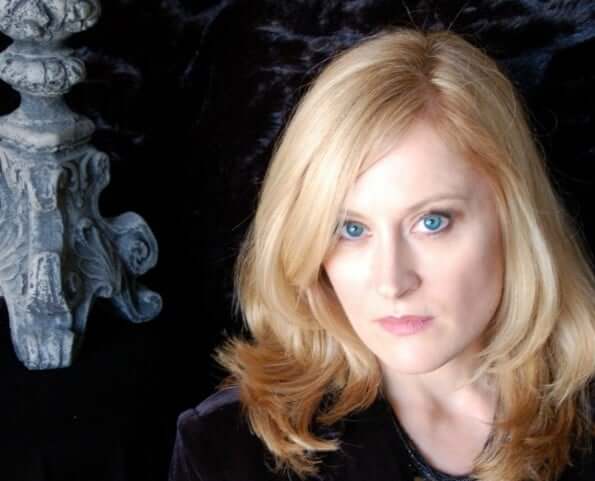 This week's GoodEReader Ebook of the Week is an excellent way to meet a broad range of authors and genres while filling up those new holiday reading devices. "Mortal Veil" is a free short from award-winning and bestselling British author V.M.K. Fewings, creator of the Stone Masters Vampire series.
"Even though I started writing early, I gave up writing to follow a more 'normal' career of nursing and midwifery. After immigrating to the US, I started writing again and before I knew it I had finished my first novel. It started with a small Canadian publisher, then got picked up by a larger US publisher and I'm very excited with how they look now," says Fewings of her history with publishing her works.
Fewings is one of many traditionally published authors who has taken advantage of the ease of access to digital publishing to enhance their writing careers. While still maintaining their working relationships with their print publishers, more and more authors are posting ebooks that run the spectrum of everything from full-length titles that step away from their more mainstream pieces or shorter works that build on the existing characters in their series.
"Mortal Veil" is one such title that expands on some of the characters' situations in the Stone Masters Vampires books by giving the back story of, Zachary Harris, a character who appears in A Vampire's Dominion, the third book in the series. Harris' memory is missing the last three years of his life and he must back track with his new friend Feebs in order to recover those years. This marks the first time Fewings has published a story in her series that is told from the viewpoint of a mortal character.
Fewings is stepping away from her current characters just long enough to co-author a romantic comedy with another writer, but will be returning to the Stone Masters with a fourth book in the series. To download your free copy of "Mortal Veil," click HERE. Didn't get a new e-reader for the holidays? Not to worry, "Mortal Veil" is also available to read on any computer.
Mercy Pilkington is a Senior Editor for Good e-Reader. She is also the CEO and founder of a hybrid publishing and consulting company.