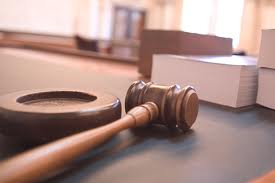 Just when you think that Americans couldn't get any more lawsuit happy than they've already demonstrated, a new one has hit the record books. Apple and five major publishing houses are being sued by a Seattle-based law firm, Hagens Berman, on behalf of two plaintiffs named in the suit and on behalf of consumers as a whole.
Wait, Seattle? You mean, the corporate hometown of Amazon.com? Exactly.
The lawsuit alleges that the defendants violated several key antitrust acts by forcing Amazon to raise the price of ebooks or risk losing access to the digital editions of books from those five publishing houses. The publishers named in the lawsuit, who together control eighty-five percent of the book market, are HarperCollins Publishers, Hachette Book Group, Macmillan Publishers, Penguin Group Inc., and Simon & Schuster Inc.; they are accused of illegally engaging in price fixing at best and near extortion at worst. While news of the lawsuit is recent, the activity that Hagens Berman are taking action on actually occurred around the time that Apple introduced its wonder-child tablet, iPad.
In a 2010 interview, Apple CEO Steve Jobs may have unintentionally slipped when he was asked by the media why a consumer would pay almost $15 for a bestseller in the iStore when the same e-title could be purchased through Amazon at $9.99 (at the time Amazon's policy was all New York Times bestsellers would retail for $9.99 in the Kindle store). The computer magnate simply replied that the prices would be the same from both retailers from now on, alluding to a change in Amazon's pricing structure that Jobs probably couldn't legitimately speak on unless he was somehow in the know.
"Fortunately for the publishers, they had a co-conspirator as terrified as they were over Amazon's popularity and pricing structure, and that was Apple," said Steve Berman, an attorney representing consumers and a founding partner of Hagens Berman. "We intend to prove that Apple needed a way to neutralize Amazon's Kindle before its popularity could challenge the upcoming introduction of the iPad, a device Apple intended to compete as an e-reader."
The entire press release is available below.

Mercy Pilkington is a Senior Editor for Good e-Reader. She is also the CEO and founder of a hybrid publishing and consulting company.