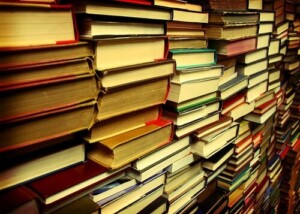 As 2012 comes close to ending, many companies will be compiling data from the past twelve months to evaluate the old year and prepare for the new one. Yesterday, NetGalley released its top picks from 2012, while today Scholastic announced what it believes to be the major trends in children's ebooks.
Lindsay Rudnkickas of digital book preview site NetGalley issued the staff's top picks from books released in 2012. These titles included The Age of Miracles by Karen Thompson Walker, Gone Girl by Gillian Flynn, We Sinners by Hannah Pylväinen, Narcopolis by Jeet Thayil, Penance by David Housewright, Kino by Jürgen Fauth, Where'd You Go Bernadette? by Maria Semple, The Light Between Oceans by ML Stedman, The Art Forger by BA Shapiro, Wonder by RJ Palacio, Splintered by AG Howard, Remarkable by Elizabeth Foley, Change the World Before Bedtime by Mark Kimball Moulton, Josh Chalmers, and Karen Good, Quiet by Susan Cain, Consider the Fork by Bee Wilson, How Children Succeed by Paul Tough, Comediennes by Darryl and Tuezdae Littleton, and Hot Dogs and Hamburgers by Rob Shindler.
But looking ahead to the trends that may play a large factor in reading for 2013, at least for younger readers, Scholastic issued its predictions for titles on bullying to be important.
"Publishing trends are truly driven by a vital community of readers – our kids," David Allender, Editorial Director for Scholastic Book Clubs, in a press release today. "We see readers get excited about books, talk about them, and share them with their friends. Before you know it a book is trending, more and more kids are vying to read it, and they can't get enough of it."
Other trends that will be followed in the coming year will include a more scientific sci-fi, more emphasis on biographies and history for younger readers, more cartoon-based novels like the popular Diary of a Wimpy Kid series, strong female protagonists and survival/adventure stories, and a greater appreciation for diversity in both the characters and the story lines of these titles.
Regardless of the type of reading that consumers enjoy, this year's recent FutureBook conference and the upcoming Digital Book World show strong evidence that e-reading will continue to gain ground among consumers of all ages.
Mercy Pilkington is a Senior Editor for Good e-Reader. She is also the CEO and founder of a hybrid publishing and consulting company.