In a climate in which internet start ups come and go every day, how can a brand-new ebook seller plan to compete with the likes of established retailers like Amazon or Barnes & Noble, or even with smaller-but-popular sites like Smashwords?
The best way is to not compete at all.
Zola Books, which formed in September of last year and will launch on October 10th, is taking a whole new route to garnering consumer fans and getting noticed. The new ebook platform will focus on providing exclusive digital content that can't be found elsewhere, especially among the bigger, more established platforms, beginning with its first release, The Time Traveler's Wife by Audrey Niffenegger. Niffenegger was one of the early author-investors in Zola, along with Josh Bazell and Chandler Burr.
One of Zola's goals from earlier this summer was to lure indie authors, much like other retailers have done, but also to help indie bookstores by replacing the Google Books program that stand-alone brick and mortars used to benefit from. An article for Digital Book World in July did specifically mention that Zola was originally not setting its sights on a self-publishing upload model, but that it was considering working with Smashwords to make self-published content available.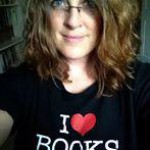 Mercy Pilkington is a Senior Editor for Good e-Reader. She is also the CEO and founder of a hybrid publishing and consulting company.