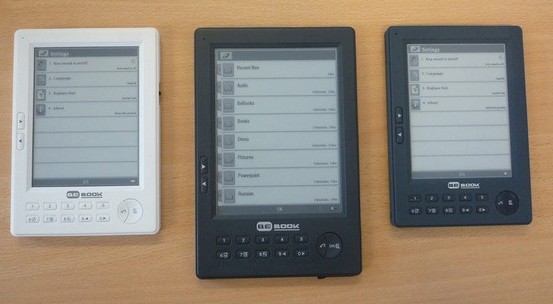 Netherlands based Endless Ideas, the Parent company behind the Bebook line of e-readers, has officially filed for bankruptcy today. The main reason the company is going under is because of the competitive nature of the e-reader industry and the company's inability to offer products at low prices. Many of their devices continue to cost anywhere between 200 to 300 euros.
Bebook has released many different e-readers over the years, but was mainly relegated to Europe and, more particularly, The Netherlands. They previously offered the Bebook Neo, One, Club, Mini, and the recently released Club S.
The company tried to stay afloat by trying to solidify partnerships with schools, electronic stores, and various companies. Obviously this did not work and the company was bleeding money into a large amount of stock and no buyers.
One of Bebook's failings was the recently released Club S, which garnered a fair amount of attention when it came out towards the end of last year. Many customers felt alienated because of the lack of support and the fact that many units were shipped in a boot-up looping bug. This prevented anyone from actually using the unit and involved a arduous manual firmware loading procedure that was beyond the average user. Another problem facing the company was a lack of revenue stream from ebooks. Many companies make ends meet by partnering with existing content distribution systems and earning a commission when a book is sold. A recent example of this is WH SMITH suspending their own paltry ebook store and instead going with Kobo. This takes the onus off of the company by trying to stay ultra-competitive and instead goes with a company whose sole reason of existence is because of their ebook store. Bebook and Endless Ideas never bothered to partner with a ebookstore or give their users any way of buying ebooks directly on the device.
Endless Ideas has told us that they intend on reforming the company under a different banner and taking their intellectual property with them, unless creditors get their hands on it first. It remains to be seen if they will actually enter the space again under a new company. Cool-ER, another European company went bankrupt also last year and had aspirations to re-enter the market, but ended up abandoning it altogether.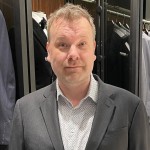 Michael Kozlowski has written about audiobooks and e-readers for the past twelve years. Newspapers and websites such as the CBC, CNET, Engadget, Huffington Post and the New York Times have picked up his articles. He Lives in Vancouver, British Columbia, Canada.