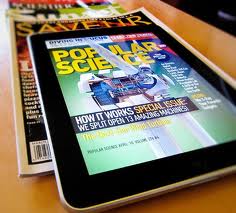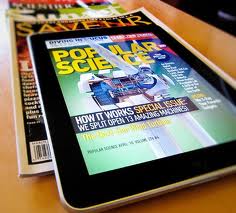 As more and more self- and digital publishing platforms crop up for authors and publishers of every size to use, it becomes difficult to stand out from the crowd. One way to garner a lot of attention for your platform might be in the costs to the publisher or individual, and maintaining a highly economical user-friendly platform will certainly bring in customers. But what if you platform was completely free?
TurnIt, a digital publishing platform born out of the need to create online magazines by Evolusent.com, is a free and step-by-step source for creating online magazines and catalogs for publishers of any size that still offers the benefit of a cloud-based storage system for backing up archival information.
"When our company acquired a magazine out of Nova Scotia, we started to experiment with our own digital publishing platform in order to put that one online," says Kaleem Ahmad, president of Evolusent. "Once we had successfully done this, we decided to put it out there for free for other publishers to use as well. There are platforms that charge on a per page basis, but we wanted to make a platform that was available to publishers of all sizes. We especially wanted to assist magazines who wanted to put their archived back issues online. You're able to get pages of the full magazine through Safari or Chrome since its platform-agnostic from any browser. We'll be launching apps soon, and eventually allowing advertising to purchase ad space within the digital editions."
The advertising upgrade is important to TurnIt's business model because of the commitment the company has made to keeping this program free. Unlike freemium models that are gaining popularity due to the obvious financial needs of the developing company, TurnIt's goal was to keep its platform available for anyone who wanted to put a magazine out there.
"Our user base right now is about half a million and new publishers are signing on every day from all over the world, mostly because of the huge array of features we can offer them for free. We support foreign languages within the UPF8 character set which supports right-to-left character sets, something that's important for our Asian publishers and their readers. We're still able to index it for searchability. The portal itself will become multi-lingual soon, beginning with French and Spanish and Asian languages coming soon."
As TurnIt continues to upgrade its features, Ahmad is looking ahead to digital book publishing on a wider scale than the titles it currently offers. Of course, the platform will still maintain its core value of being a free service for authors and publishers. One under-represented market that Ahmad is particularly excited about is the opportunity that TurnIt provides for graphic novelists and comic book creators who are interested in self-publishing their works; the platform can support one-time sale models as well as subscription sales, a vital requirement for comic book authors who want to continue to provide their work to avid fans.
Mercy Pilkington is a Senior Editor for Good e-Reader. She is also the CEO and founder of a hybrid publishing and consulting company.