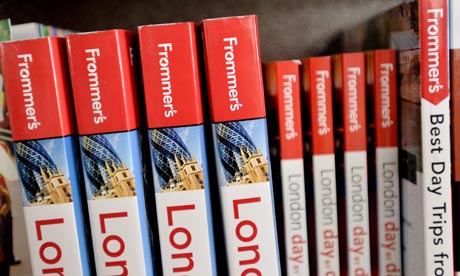 One of the industry standards in travel books, Frommer's has had a varied and roller coaster-like history. Started by Arthur Frommer about sixty years ago while he was stationed in Europe, the books once accounted for 25% of the entire US travel book market, but have been passed around the publishing industry as different publishers attempted to piggyback off the brand as a way to enter that market.
As sales of travel books have declined due to the popularity of free access to user-generated online travel information, more attempts have been made to revive the product. Google bought out Frommer's almost a year ago for $23 million, but has failed to do anything with the books. In April, Frommer, who hasn't directly controlled the company in many years, bought back the Frommer's brand and is working to release a new travel guide by this fall under its agreement with Perseus Book Groups' Publishers Group West imprint.
So what's changed? If Google and other larger entities couldn't propel the travel book genre, what will make this round a success?
One thing that has changed is that recognition that readers and travelers are looking for more convenient ways to access the information. An understanding of why consumers purchase travel guides–whether to carry with them on a scheduled trip, in which case a portable mobile app might be handier, or to help map out the details of a trip, in which case spending time browsing and highlighting a printed edition might be more attractive–will go a long way in making FrommerMedia's return to publishing successful.
One thing Frommer's has already learned is that travel books are not translating well into ebook sales. Its partnership with app developer Inkling showed promising new features like retina-displayed photographs and guided tours of cities via users' mobile devices, but that hasn't proven to be effective for consumers either. For this round of titles, of which Frommer's plans to publish as many as eighty new titles by the end of next year, the travel magnate is aiming for more in-depth authenticity by hiring freelance writers who actually live in the destinations each book will feature, rather than travel writers who have simply visited.

Mercy Pilkington is a Senior Editor for Good e-Reader. She is also the CEO and founder of a hybrid publishing and consulting company.