GoodeReader covered the news this week that ebook distribution platform Ganxy allows authors and publishers to more easily bundle their ebooks, but that is only one of the features for bookselling.
"We started about three years ago because we wanted authors to have more control over their books," said Joshua Cohen, Business Development Lead for Ganxy. "You have all these different platforms and retailers, and what's essentially happening is authors get overwhelmed by this. The irony is, where you think the technology would make things easier, it actually seems to make it harder. What we essentially did was build Ganxy to make it easier to promote and sell that content."
"The retailers aren't just presenting your book, they're putting a lot of stuff on that screen. We wanted to create a place that showcases your book. The audience can buy directly from Ganxy, or from any of the retailers the author makes available."
One issue that all authors face is discoverability, which Ganxy addresses in a number of ways that help develop an interaction between the content provider and the customer.
"We're making sure authors with a following can better tap into those who find them. You make sure the book is in front of the customer wherever they happen to find you. Authors have the ability to collect an email address from their readers, because the customer has the option to share his email address with the author. The reader can tell the author, 'I want to know more about you and your books'. In addition, we make it extremely easy for the customer to buy a book. They can get multiple formats if the content provider has posted those formats, since this helps make sure the reader can access it on any device."
Cohen went on to discuss the special considerations on pricing and DRM-free status, indicating that Ganxy is not concerned with piracy due to the data that shows making books available across platforms and devices and making sure the book is priced in a way that reaches out to reading consumers will effectively thwart illegal file sharing in most cases.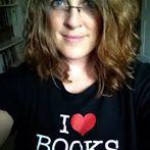 Mercy Pilkington is a Senior Editor for Good e-Reader. She is also the CEO and founder of a hybrid publishing and consulting company.