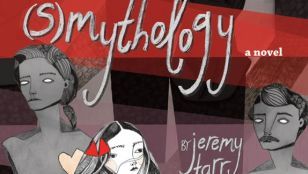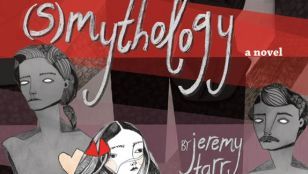 Once again this week, GoodEReader.com is bringing you two ebooks for your digital reading devices. The first title is (S)mythology by Jeremy Tarr, a contemporary magical tale for these harsh times. This title marks the first time that GoodEReader is including an ebook in its Ebook of the Week feature that is not, in fact, free; we were thrilled that Tarr asked to charge his standard price for this title since a portion of the proceeds will go to Keep-A-Breast.org in honor of Breast Cancer Awareness month.
"Keep A Breast is an incredibly unique breast cancer charity that fights to eradicate breast cancer through the education of young people," says Tarr. "Too often we think that breast cancer is a disease that affects our moms and grandmas, that it's something that's far away, that we — and I say "we" speaking as a 30-year-old — don't have to worry about for many years. Keep A Breast educates young people that breast cancer can be treated if detected early, and there's no reason not to be informed and diligent about self-examination at a young age. My mom recently had a breast cancer scare, so the cause is fairly personal as well. More information on Keep A Breast can be found at keep-a-breast.org"
This week's featured ebook is aptly billed as a Burton-esque mythology-laced tale, just in time for Halloween, in which its heroine, Sophie, wanders through a hero's quest searching for normalcy, happiness and, above all, love. Along the way the book is littered with mythology and mythological creatures — mermaids, ghosts, Gorgons, even homunculi made of fish.

"I became a writer because it's the only thing I really love to do. Writing is what makes me happiest. I read quite a bit — I try to read a book a week, if time allows. My favorite book will always be Alice in Wonderland, but a rather close second is Master and Margarita. I most enjoy books that bend reality in some way — not necessarily in a fantastic way, but in the way a story in constructed. This past week I've been reading A High Wind in Jamaica by Richard Hughes, which is shockingly cruel in its nonchalant indifference to children — but because of this, it's strangely hilarious — it turns the storytelling on its head, it gives it a life it wouldn't have otherwise."
As this week's title is still available at its current sales price, the title can be found on either Amazon or Barnes&Noble by clicking on either of those sites. It's a fitting tale for a chilling time of year, but most of all, a timely purchase that supports an incredibly worthy cause.
Mercy Pilkington is a Senior Editor for Good e-Reader. She is also the CEO and founder of a hybrid publishing and consulting company.