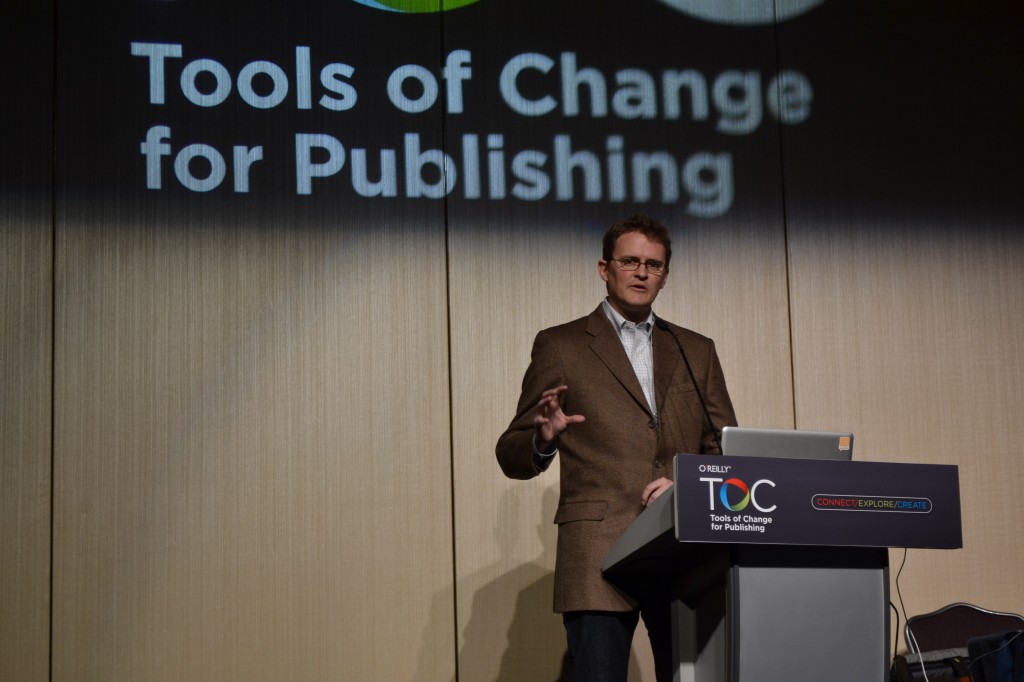 One of the most pressing obstacles for authors, publishers, book sellers, and industry watchers is that of book discovery. With so much content on the market, both from traditional and self-publishers, how are readers expected to connect with great content and more importantly, continue to be consumers?
Otis Chandler, founder and CEO of Goodreads, spoke at a presentation on book discovery at the Tools of Change event today in New York. His information took a look at how exactly readers find out about content, specifically concerning a Goodreads survey that asked users to share information about two titles, The Night Circus by Erin Morgenstern and Gone Girl by Gillian Flynn.
The survey results demonstrated that the overwhelmingly clear source for customer book selection was a friend's recommendation, for both of the titles, followed closely behind media buzz of the book, at least in the case of the newer title, Gone Girl. Goodreads came in second place for The Night Circus and third place for Gone Girl in terms of how survey respondents claim to have heard about the book. Interestingly, book stores were cited as a clear source of viable interest for both books, but more so for Morgenstern's title; alternately, Twitter was one of the least viable resources for book discovery, despite the annoyance of many authors who spend hours tweeting sample lines and book plugs for their titles.
"Twitter and Facebook do not score highly for book discovery, but they score well for book discussion," stated Chandler. "Paperback scored very well over hardback for bookstore discovery, and I think what's happened here is people were hearing about Gone Girl and going into the bookstore without having to discover it."
Chandler's presentation cited a number of factors in how books are found by readers, specifically based on genre and category. Also important were promotions of certain titles, such as the Goodreads awards that generate buzz.
Mercy Pilkington is a Senior Editor for Good e-Reader. She is also the CEO and founder of a hybrid publishing and consulting company.