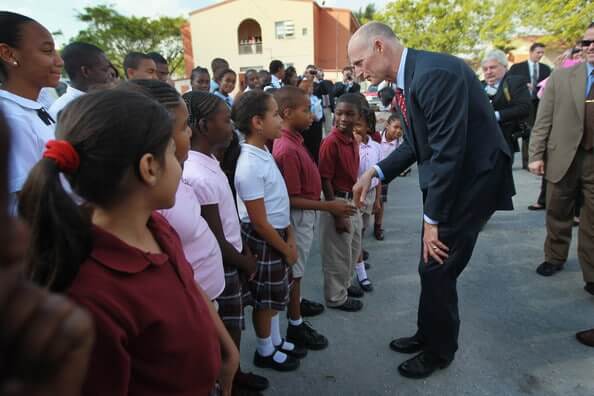 Most consumers think of their e-readers in terms of the convenience they can offer, such as massive storage capacity, instantly downloadable e-books, and go-anywhere portable libraries. Governor Rick Scott of Florida, however, sees a new potential for the many e-reader devices on the market, which is the revolutionizing of public education.
Much has been said recently about the use of tablet-specific e-textbooks for higher education, and app-specific enhanced e-books have already begun to transform the learning process in many colleges and universities. But as part of a plan to make sweeping reforms throughout his state, Scott will become the first governor to endeavor to make e-readers possible in all public schools, grades kindergarten through high school, through funding earmarked specifically for digital content.
"Florida provided funding for K12 education through the Florida Education Finance Program (FEFP) that is comprised of both state and local funds," says Lane Wright, press secretary to the governor. "There is a category of the FEFP that allocates funds for instructional materials."
In a strange turn of events, it is astounding to note that the cost for purchasing and issuing e-readers across the grade levels for individual school systems to use electronic versions of textbooks is not anticipated to be any higher than the current costs for accumulating and storing print editions. As the textbook lobby has pointed out, the major and often prohibitive costs of textbooks aren't due to the printing and shipping but in the research and writing of the materials. Therefore, the Association of American Publishers has come out in support of Gov. Scott's initiative.
It is interesting to note that one key concern among state citizens is the decision of which device platform to use; also, should the state choose to select a device to be purchased and implemented state-wide, how will the wide variety of educational needs be met in a one-size-fits-all educational decision?
"The decision on what devices to use will be left to school districts, with advice and technical assistance from the Florida Department of Education," says Wright, as this all comes down to the strategic wording of the bill from the governor. "The law allows districts to decide how they're going to use the money required for digital learning materials, starting in 2015-2016. Districts will decide on which subjects and grade levels. Initially, school districts will only be required to begin buying digital instructional materials using 50% of the funds allocated by the state for instructional materials in the 2015-2016 fiscal year."
In a state that has a marked migrant and immigrant student population, there are those who worry that this revolutionary concept could only serve to broaden the already vast chasm between the schools that serve the higher socioeconomic classes and those that don't, an educational wall built between the haves and the have-nots. As the funding for this plan will be driven by the educational budgets that are already in place, the cost of the e-reader initiative will not fall to the parents of students in any school system. Additionally, allowing the school systems to decide which devices will best serve the students in their care, there is a greater chance that, with appropriate support, individual school systems will be able to choose platforms that best meet the needs of all of their students.
As schools are beginning to emerge who have taken on experimental programs of this importance on their own, such as Florida's own Clearwater High School who issued Kindle readers to all of its students for the 2010-2011 school year, it seems like a logical step to allow schools to utilize the funding that used to go towards consumable print editions to steer towards digital texts instead. By alleviating some of the inevitable constraints such as funding and lack of choice, Governor Scott is opening the door for schools to take charge of their students' learning while making responsible fiscal, environmental, and educational decisions.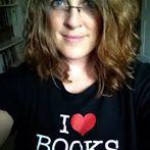 Mercy Pilkington is a Senior Editor for Good e-Reader. She is also the CEO and founder of a hybrid publishing and consulting company.