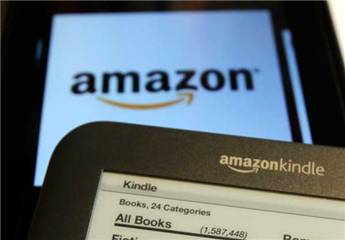 Amazon released an update today to its free Kindle app for iOS that stands to vastly improve the accessibility and reach of ebook services for the visually impaired, learning disabled, and more. This update will allow users to more easily search through their bookshelves and individual titles.
According to a statement from Amazon on the new features, this update will allow users of the Kindle app to access the read aloud over 1.8 million titles available in the Kindle Store using Apple's VoiceOver technology, navigate within their libraries or books using consistent title, menu and button names or navigate directly to a specific page within a book, read character-by-character, word-by-word, line-by-line, or continuously, as well as move forward or backward in the text, add or delete notes, bookmarks, and highlights, look up words in the dictionary and Wikipedia, and much more. Additionally, users will be able to customize the reading experience including changing the font, text size, background color, margin, and brightness, as well as use existing iOS accessibility features like Zoom, Assistive Touch, and Stereo to Mono, as well as peripheral braille displays.
All of these capabilities help to ensure that entire segments of the reading population have their book needs met, as well as help educational institutions meet the needs of student learners in a much more accessible, cost effective way.
While these features are currently only being rolled out for the Kindle for iOS app, available for free download, Amazon has already made many of these capabilities available on the Kindle for PC with Accessibility Plugin app as well, available for Windows PCs.
Mercy Pilkington is a Senior Editor for Good e-Reader. She is also the CEO and founder of a hybrid publishing and consulting company.