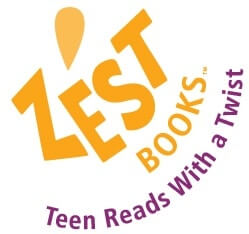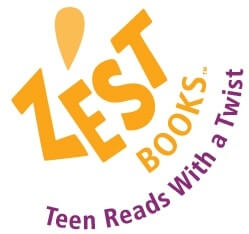 One of the greatest things about BookExpo is getting to discover all the new programs, features, upgrades, and offerings, especially from some of the biggest names in the book business. At this year's event, Houghton Mifflin Harcourt brought along some titles from Zest Books, a new distribution partner that publishes non-fiction for teens.
Wait. Non-fiction? As in, no vampires? No bloody battle scenes in the arena? No romance?
Zest Books is an independent publisher that is distributed by HMH and the company is working to push a full complement of non-fiction titles for teens, covering everything from babysitting and fashion to memoirs and the LGBT lifestyle. These instructional-yet-snarky and eye-catching titles speak well to young adult readers while informing them. Hallie Warshaw of Zest sat down with GoodEReader to discuss not the content of these teen books, but the challenge that the entire Zest and HMH team is facing in taking these books to the next level: digital.
Warshaw talked about some of the reasons why there isn't as much focus on digital content for teen readers since a lot of the non-fiction format doesn't come through as easily in ebooks as it does for other types of books. The sidebars, information bubbles, and graphics that make teen literature so engaging is difficult to incorporate in a digital format.
"We are very active in the process of figuring out how to convert our books. We know that teen content needs to go up ASAP and we want it up there three months ago," explained Warshaw. "It's just taking a lot longer than we thought due to the layout issues. Some books don't have those issues and there are some that are more complex than others, and some just don't lend themselves to ePub but we're trying to make it work."
"It's difficult for publishers because the conversions are not really tidy and making the conversions is very time consuming. Making them for all the different devices is especially time consuming, too."
Warshaw has a very ambitious plan in place to have all of Zest's titles converted to digital for all devices by the end of the summer, which is important because Zest is basically one of the only publishers that is working strictly in non-fiction for young adults.

Mercy Pilkington is a Senior Editor for Good e-Reader. She is also the CEO and founder of a hybrid publishing and consulting company.