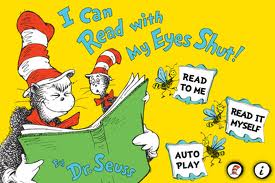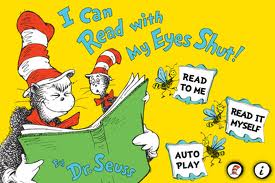 The first I Can Read! book was published by Harper Collins in 1957 in a bold initiative to write and publish high-interest books for emerging readers. Since that time, some of the most well-loved and widely recognized characters from children's literature have been born out of the I Can Read! series, including Little Bear, Amelia Bedelia, the Berenstein Bears, and Frog and Toad.
Now, I Can Read! is expanding its reach to a new generation of emerging readers with over eighty titles of its children's favorites being released as digital children's books, available for the Nook Color and iPad. Divided into categories by reading ability, the ebooks will continue to bring some of the familiar characters from the I Can Read! line-up, like Biscuit and Fancy Nancy, allowing children to select books by title or by an image of the desired character within the scope of their reading abilities. Newer characters, like Splat the Cat and Marley, are also available for download to these devices through the iBookstore and the Nook store. The titles will each feature the option for young users to turn the page or follow along to professional audio-synched narration.
With so many companies beginning to see the purchasing power in developing children's book apps that utilize the full-color capabilities of these devices, I Can Read! is throwing its clout into the digital publishing industry as a recognized leader in producing engaging ability-level texts.
But the shift to digital children's publishing isn't just a cute idea; with recent reports that several countries worldwide are planning educational projects that will allow them to go to strictly digital textbooks within the next five years, and even states like Florida within the U.S. preparing to fund similar initiatives, digital children's books are teaching more than literacy, they are preparing students for the technology they very well may use in their classrooms.
Mercy Pilkington is a Senior Editor for Good e-Reader. She is also the CEO and founder of a hybrid publishing and consulting company.