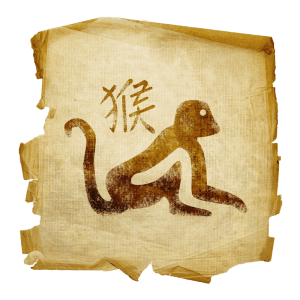 With a market flooded with user-created ebooks across an ever-growing number of distribution platforms, indie authors have discovered that making their work stand out from the crowd is a full time job on its own. Some of the steps authors must take are simple, such as guaranteeing their work is flawless through professional editing and formatting, while others involve a level of marketing savvy that many have to develop as they have go.
Author Pavarti K. Tyler, creator of the fantasy romance serial novel Two Moons of Sera and the forthcoming Shadows on the Wall (May 2012), took her existing business acumen and applied it to her work as a writer by developing her own small press publishing company in order to give her work that level of professionalism that readers expect.
"There is a difference between an author being self-published and being indie published through his own company," explains Tyler about the launch of her company, Fighting Monkey Press, several years ago. "I don't consider myself the president of a publishing company because I don't publish others' works. I'm definitely a self-published author, but the difference in forming my own publishing company is the degree of professional involvement in the work."
For Tyler, creating the publishing company was a natural evolution for her writing. She was already the head of Fighting Monkey Productions, a widely recognized name in the theater industry that provides day talent to stage productions. When her goals came to include writing and publishing her books, the Press subsidiary of her company helped her keep her well-known brand and lend it to this new venture.
"The stigma of self-publishing comes from people who aren't taking this business seriously. There are people who aren't investing in their own work, not necessarily in terms of money, but in terms of professionalism. I invest in myself and my work and I surround myself with people who provide the services that I cannot provide for myself."
So why are more and more business-minded authors forming their own indie presses, especially if they have no plans to publish other authors' works?
"I believe it's good for authors to create an entity or an imprint and establish a name that you publish under aside from just your name. From a tax point of view, it makes sense because you're going to have to pay taxes. Beyond that, this is a business and you will have expenses that you can take off the taxes that you can't include if writing is just a hobby. If for some reason you're sued, they can come after the business but they can't come after you whereas if you're not an entity, they can take your house. That might rarely happen to an author, but if you're a satirist or a biographer the chance of that becomes greater.
"More importantly, I just happen to believe that having a business and running best practices like record keeping help maintain professionalism and help the author take it more seriously. It adds a level of credibility. If you want to be taken seriously as an author, then you need to act like you're serious about it."
Tyler is offering the first two volumes of her serial novel, Two Moons of Sera, to GoodeReader.com by clicking HERE. Tyler's next title, Shadows on the Wall, is a work of Muslim superhero literary fiction and will be available for free to our readers on May 1st at the same link.
Mercy Pilkington is a Senior Editor for Good e-Reader. She is also the CEO and founder of a hybrid publishing and consulting company.