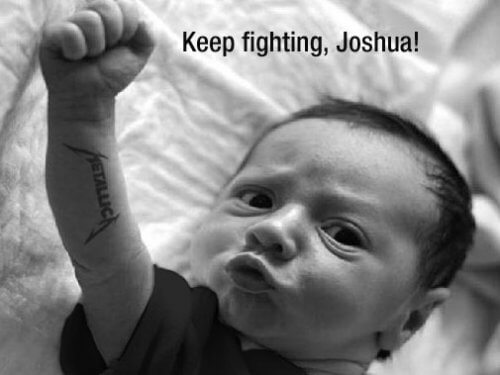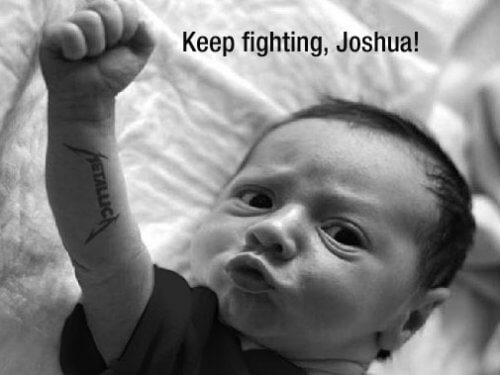 If there was actually a book titled Indie Author 101—and there are actually a number of great titles that aim to educate self-published authors, some that have been featured on this site—there would be entire chapters devoted to the necessity of social media in terms of how to promote one's work through the various online sites at authors' disposal. It's almost a given that an author must establish an online presence through Twitter, Facebook, Google+, and blogs in order to reach an audience of readers and connect with other writers.
But now, a group of authors under the Twitter hashtag #IndiesUnite4Joshua has taken the communication power of social media and is using it to support one of their own. Maxwell Cynn, whose book CyberGrrl has been featured as a GoodeReader.com eBook of the Week, was approached by a fellow indie author about establishing this social media campaign for Cynn's son, Joshua, who was diagnosed recently with leukemia.
"IndiesUnite4Joshua came about because I knew Max," says author Eden Baylee of the campaign she started online. "I knew what social media could do and I could see the opportunity to use it to do something good."
The campaign itself has a website through IndieGoGo.com where people can donate funds by bidding on or purchasing the goods and services that other authors, editors, and publishers have donated to support the cause. There have been print and digital editions of authors' works donated, as well as formatting services, book promotion services, and even mentoring services from established authors and screen writers. Seventies music icon Janice Ian donated several items, including recordings of her work and her own books.
By utilizing the different social media outlets available, the campaign itself offers something for everyone. There is an established YouTube channel pending in which several donor authors created videos of themselves specifically for the campain, as well as a Facebook page where visitors have offered words of encouragement to Joshua and his family.
Baylee was obviously no stranger to social media when she planned this campaign, and she put the skills that she used marketing her work to use in supporting a fellow author and his family.
"For my own work, I did things backwards. I wrote the book first, then got on social media. I had already been on Facebook, but I was slow to get on to Twitter and blogs. But blogging, Google+, and all the different networks are available and vital in order to make connections with authors."
To donate or view a list of items available to receive with donations to #IndiesUnite4Joshua, go to the IndieGoGo campaign page. To date, over $6,000 of the $10,000 goal has been raised to help offset the costs of Joshua's medical care.

Mercy Pilkington is a Senior Editor for Good e-Reader. She is also the CEO and founder of a hybrid publishing and consulting company.