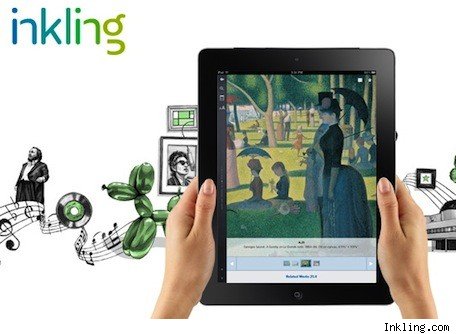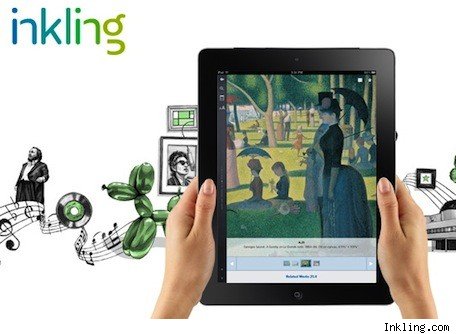 "Books aren't just text and images anymore," claims Inkling's introduction to its new Habitat platform, a cloud-based concept that allows an entire team of creators working from anywhere to see how their content comes together for publication on multiple devices. "There's never been a more exciting time to be in publishing."
While any number of digital publishers are creating interactive, full-featured content, Inkling has incorporated one-click publication to a wide variety of devices. Where publishers once had to focus on one market, typically iOS, in order to reach as wide an audience of users for the effort as possible, Inkling Habitat integrates the capability of formatting the team's content for all markets.
One of the stumbling blocks for digital publishers that originally led them to focus on one vast market of consumers was discoverability, an issue that many app developers still holds them back since app stores can feel like the proverbial haystack for content. Inkling's new platform fights back with Content Discovery Platform (CDP) that uses the books themselves as search engine-enabled tools for customer searches.
This platform has arrived just in time for some of Inkling's customers, names like McGraw-Hill, Pearson, Wolters Kluwer, Elsevier and Wiley, and popular brands like Frommer's, For Dummies, Kaplan Test Prep, and O'Reilly, but it is draw for new publishers to Habitat that is the most exciting. DK Publishing, HarperCollins, Lonely Planet, and Rick Steves have already signed on to bring their content to consumers through Inkling Habitat.
While the launch of the platform is interesting enough, two other hotly contested topics have come out of Inkling's announcement. The first is that Habitat supports Creative Commons licensing, allowing publishers to create open source content and educational materials; in line with that is Inkling's announcement that it will be creating fifty open source titles for schools in partnership with the 20 Million Minds Foundation, furthering the reach and viability of digital textbooks in environments that are more than ready to receive them.
UPDATE by Paul Biba: I was able to attend the Inkling press conference last night (embargoed 'till today). The first thing that many participants commented on was how well-funded Inkling must be. The conference was in a expensive location and it was clear that no expense was spared to make it elegant. The use of Habitat will be free to any publishers who make their books available on Inkling and everyone I talked to had nothing but praise for Inkling and the technology they developed. They also announced Habitat for Enterprise which will not be free and is intended for internal enterprise development and doesn't go through Inkling. This will give other platforms a run for their money and the industry people I talked to at the conference said that a number of them should be "shaking in their boots". The buzz, also, at the conference, and at Tools of Change today, is that the incorporation of Creative Commons into Habitat will be really bad news for the paper textbook industry. Habitat will allow, for example, a college's Art History department to collaborate and create their own art history textbook, freezing the publishers out of the market and allowing for easily tailoring the textbook to the department's curriculum. They said that they expect the platform to be producing textbooks in the the states of California and New York quite soon. When I asked Mike Shatzkin, who was there, about the danger to the traditional industry, he said that it was certainly not immediate as there is so much "inertia" in this area that change will occur very slowly. (And, of course, surveys seem to be saying that college students do not like digital textbooks.)On the other hand, the VP of a major publisher told me that he would not want to be in the textbook business right now. As at Digital Book World, the Inkling booth at Tools of Change is the largest one here, again pointing to their generous funding.
Mercy Pilkington is a Senior Editor for Good e-Reader. She is also the CEO and founder of a hybrid publishing and consulting company.