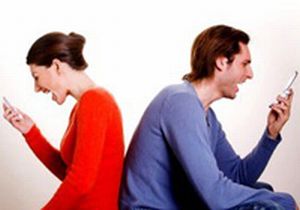 One of the complaints about the recent surge in digital publishing is that there is very little self-monitoring among the ebook distribution platforms. Complaints of pirated ebooks, worthless PLR titles, and even advertising spam clogging the Kindle store have made more than a few readers reconsider their new devotion to e-reading. Calls for greater vetting of author-uploaded titles have made a few consumers wary of purchasing indie ebooks.
Several platforms, including Amazon and Smashwords, have gone to great lengths to ensure that only legitimate titles make it through the process. While the distributors are by no means editing the content or writing ability of these titles and authors, they are at least working very hard to ensure that consumers' dollars go only to titles that are actually genuine-article books. Most sites caution their users to take advantage of options like free sample chapters and previous reader reviews before purchasing, but more and more sites are doing their utmost to ensure the integrity of the indie publishing process itself.
Now, some of that integrity may come under fire as digital publishing start-up Instebooks released its variety of fifty mobile phone apps that let users upload ebooks from their smartphones. As indie authors scramble for some level of credibility in an environment where anyone with a computer and a Word document can convert a manuscript and post it for sale on several different platforms, the legwork of writing and publishing a book just got that much easier.
"Everyone has many stories to tell," said Richard Reece, CEO of Instebooks, in a press release issued this week, "yet few of us have the time or means to record, publish and share those stories…so many stories would be interesting if we just had the time and tools to capture and share them."
The basic format of creating a mobile phone ebook is to allow users click on an image in Instebooks' gallery then simply speak their stories. The file is then automatically converted to a text file from the speech and uploaded as an ebook, compatible with a wide variety of e-readers, smartphones, and tablets. Instebooks' press release proudly boasts that ebooks can be both written and uploaded in a matter of mere minutes. Hyperlinks and reference sources are automatically inserted, as is a custom cover for the ebook. The ebook is then made public by the user where Instebooks stores it in a cloud-based retrieval system and makes it available via webpage, or the ebook is kept private and only available to the user's social media contacts. The press release failed to mention if the instant-author earned any profits on the distribution of the ebook.
This may be taking the ease of digital publishing a little too far for the preferences of some authors. While Smashwords operates under the core belief business model that every book has the right to publication, allowing reader ratings and consumer sales to dictate the quality of the book, this ideology of "anyone can do it" may be seen as an affront to dedicated authors.

Mercy Pilkington is a Senior Editor for Good e-Reader. She is also the CEO and founder of a hybrid publishing and consulting company.