The e-reader industry has had many different innovations over the years. Freescale/NXP processors have become faster with each new generation and Android e-readers employ a new breed of Rockchip processors that are quad-core or octa-core. Electronic Paper from E-Ink has also seen big upgrades from their debut VIZPLEX technology and Carta, Carta HD and Mobius are in every single modern e-reader and 300 PPI is quite common. Right around the corner are 500 to 600 PPI backplanes which will dramatically increase the resolution of the text. Almost every e-reader on the market has a front-light and glowlight technology to read in the dark and there are many models that are waterproof, have Bluetooth or built-in audio. It might be time that the entire industry reevaluate battery life, which has not changed with the times.
The batteries that e-readers employ have not changed with the times and this results in battery life that only lasts a few weeks if you read every day and Android e-readers give you less than a few days, because of the demanding nature of the OS and apps.
Amazon has disclosed to Good e-Reader that they are using a 1,500 mAh battery in the Kindle Paperwhite 4, this is a little bit larger than the 1,450 mAH that the Paperwhite 3 employed. The Kindle Oasis 2 has a 1,000 mAh and the new Kobo Forma has a 1,200 mAh battery. The Boyue Likebook Mimas has one of the largest batteries on the market with 4700 mAh, but with the glowlight on and running Android apps you are lucky to get a few days of constant use. The Onyx Boox Note Plus, which also runs Android has a 4100 mAH battery.
Energizer the company that makes batteries is getting involved in the smartphone business and will debut a series of new phones at Mobile World Congress. The phones will be part of four lines: Power Max, Ultimate, Energy, and Hardcase. The bulk of the 26 new models will be basic feature phones, part of the Energy and Hardcase lines. The Power Max line will include the 18,000mAh model (the largest battery ever in a phone, followed by Energizer's own 16,000mAh Power Max P16K Pro), and phones in the Ultimate line will have features like the pop-up camera and teardrop notch displays.
e-Reader batteries are not that expensive. There are a few retail sites that sell them to consumers at around $12.00 each. OEM companies that produce e-readers such as Jezzetech, Netronix, Foxconn pay half that, or even less.
Battery life is something the average person who buys an e-reader doesn't really care about. Amazon and B&N do not even disclose the size of the batteries their e-readers are employing. The only way I can get this information, when I write the product reviews, is to email my contacts working for them and asking. The fact I even have to ask is telling.
Back when e-readers had terrible e-paper screens and no lighting system, you could get away with cheap batteries that did not draw lots of power. As e-readers started to include front-lit displays, color temperature systems, Bluetooth, audio and running alternative operating systems, batteries never changed with the times, so the end result is poor performance on your brand new e-reader, but it doesn't have to be this way. If companies want to sell more audiobooks and ebooks, the e-readers have to last longer, better battery life is a must.
How long does your e-reader battery last? Would you like to see larger batteries?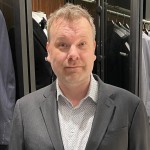 Michael Kozlowski has written about audiobooks and e-readers for the past twelve years. Newspapers and websites such as the CBC, CNET, Engadget, Huffington Post and the New York Times have picked up his articles. He Lives in Vancouver, British Columbia, Canada.