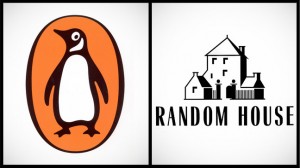 Thanks to initiatives like the joint Sourcebooks and OverDrive project earlier this year, The Big Library Read, publishers are finally receiving concrete data on how library lending impacts their book sales. In what appeared on paper to be a bold move that cost the publisher and the author a great deal of money, Sourcebooks made one of its titles available to all of OverDrive's partner libraries for free for a limited time. The results of the initiative demonstrated exactly how library patrons respond to lending opportunities with an increase in book sales.
Now, Penguin Random House is working on an effort of its own, with the support of celebrity chef Jamie Oliver. The well-known chef, who has spear-headed nutritional programs and endorsed a return to homemade cooking over processed, packaged foods, has released a new title, Save with Jamie, which the publisher is donating to every library in the UK.
Oliver is quoted as saying, "We know from the fabulous work that libraries do every day that everyone deserves a chance to learn basic skills that can improve everyday lives. Reading and cooking are two of those skills for sure. I'll admit I've been a late developer with the first, but I can definitely help with the second."
The response to this program has been tremendous, especially from the library communities who have seen an influx of patrons looking for the book, which makes perfect sense given that the book is about creating a budget, living within one's means, and stretching one's income in order to be able to pay bills while still saving money. Libraries have long been known as the source of free information and entertainment, so what better venue for the publisher to experiment with value-added content for patrons in need of financial support.
Several commenters on an article for The Boookseller announcing the program asked whether the initiative would include school libraries, as all too often students are left without any form of financial planning instruction. It would also make sense as Oliver's widely publicized and somewhat controversial school nutrition program in the US targeted schools that served expensive meals that were not well-received by their student bodies.
Mercy Pilkington is a Senior Editor for Good e-Reader. She is also the CEO and founder of a hybrid publishing and consulting company.