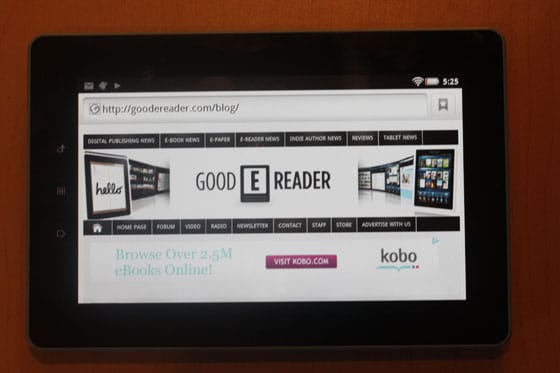 Kobo will be releasing their first tablet dubbed "Vox" this Friday at Chapters/Indigo locations and from their website in the USA. It will be competitively priced at $199 vs. the Kindle Fire. We just got back from Toronto, where we were at the Kobo HQ and got a full hands on review a few days before it officially comes out!
Hardware
The Kobo Vox features a 7 inch capacitive multi-touchscreen display with a resolution of 1025×600. The colors absolutely pop on this unit and the entire interface of the new apps the company released are optimized to fit the screen. Many of the apps, books, and menus maintained Landscape/Portrait orientations, but the main screen did not switch.
It has 8 GB of internal memory and you can expand it up to 32 GB via the MicroSD card. This seems like a fine amount of space to store your video, audio, and books. Most Kobo devices just have a simple drive that you insert your card into. It does not have a protective clasp made of rubber or anything else so dust does not get into it. I wish they would have thought about that small level of protection, because people frequently take their device out on holidays, exposing it to all different kinds of elements.
Things move fast with the 800 MHZ CPU processor and 512 MB of RAM. Scrolling through various menus was very snappy and apps seemed to load fairly quickly. I did notice graphics intensive books, such as graphic novels, comics, and PDF files sometimes took a while to load up. When they did load, page turn speed was fast.
Let's take a look at the form factor and the physical buttons on the unit. At the top there is a speaker on the right hand side. It is a single mono speaker and does emit fair quality music or audio books when turned to maximum. You might want to take advantage of the 3.5 mm headphone jack on the bottom. There is a single press down power button and not the slider variant you see packaged with most e-readers and tablets.
On the right hand side of the unit is your volume button to physically adjust it. On the left hand side there is a microSD port and button includes Micro USB to charge the unit and facilitate a data connection.
The front of the unit sports physical home touch panels for the standard Android fair. You have the options for Back, Settings, and Home. I like these sorts of buttons on the unit because frequently tablets are made to be purely software driven. If things start to slow down or crash altogether you have to physically reboot it. Some of the nagging problems are solved with physical buttons to press.
The back of the unit is fairly clean and simplistic. You are greeted with the standard quilted background that is popular with the Kobo Touch and WIFI. The quilt on the Vox honestly looks more polished and does not look cheap. It does not seem to be made of the same material as the ones found on the e-ink variants.
The Kobo Vox feels slick in your hands and really reminded me of the original Samsung Galaxy Tab that was released last year. That is a good thing, it was my favorite Android device of 2010. It quickly went from landscape to portrait mode and the hardware made menus load fairly quick.
Software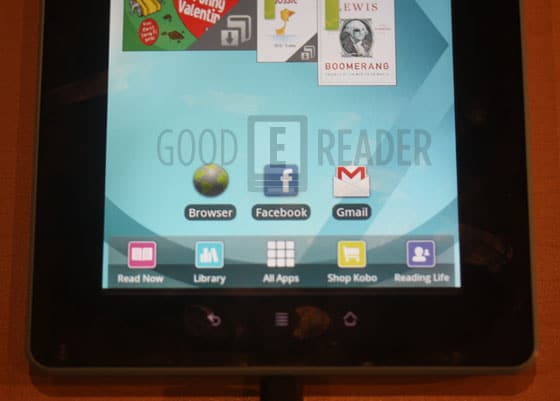 The Kobo Vox runs the Google Android 2.3 operating system and the GUI is not as evident as with the Nook Color. The user interface on on the Nook Color is heavily modified and if you were not a huge tech user, you would never even know it was Android. Honestly, I did not really notice any kind of unique GUI or UI at all, so Android users will feel right at home.
Kobo has packaged very unique programs with the Vox and one that stands out is "Kobo Pulse." Pulse was initially unveiled at the big Facebook Developer conference a few weeks ago. The CEO disclosed the company was working on a new social media tool and briefly described how it worked. There were no visuals or images and the project mainly just sounded good on paper. Now, however, we got a chance to use it, and let us say Kobo Pulse is AMAZING!! It combines elements from Facebook, Youtube, and Twitter. Want to know how it works?
You purchase a book from Kobo and there is a little red pulse at the bottom of the page. The size of the pulse is determinate on how many people have purchased the book. The pulse appearing as you shop for books includes an option to just shut it off, if you don't care or don't want to use the feature, but I fail to see why you would. Once you open the pulse you are presented with a really solid one page social media screen.
At the top it shows you how many times the book has been read, the number of user comments, likes and dislikes. This gives you a short list of how popular the book is and how active the community chatting about it is. It also gives you the number of people who are currently reading the book. As an example, I used the new Steve Jobs book and 341 people were currently reading it as part of the internal beta testing team. I can imagine that when this goes live, this number will go into the thousands.
After all of the statistics are presented to you, there are a series of profile pictures. This would be your avatar found in your Facebook or Twitter account. You do have to connect with one of those social media services using the app to be able to comment and partake in the commenting. Speaking of commenting, users are given a very Youtube-esque commenting field. You can write a few brief lines of text and vote up/down peoples replies. This will ensure the best comments are ranked higher then trolls baiting people. Kobo told us that they are trying to get users to police themselves and that the moderation team would be very small. Likely the official Kobo moderators would only check out the most popular books or on a case by case basis if a number of users complain. The company also told us that they are making sure privacy concerns are being adhered to. There will be options to opt your profile out, so you would appear as a generic avatar and people who not have direct access to your social media account.
Pulse feels edgy and is the number one selling point on the Vox. It is the most unique and excellent example of social media found in any e-reader or tablet. Most other readers like the Kindle or Nook only allow you to share particular passages or quotes with Facebook or Twitter. Sure it's fine to update your status with some profound revelation, but I can honestly say I have NEVER done it. Most of my friends are tired of people waxing philosophical or spamming. The beauty of pulse is that it allows you to be social by reading a book. Often my friends and I do not have the same taste in books, if we do, we often are not reading the same book at the same time. Pulse allows you to connect with other users in real time and chat about the book, its characters, or whatever you want. It brings the community aspect found in Youtube comments and integrates that with reading.
Kobo has told us that pulse will be implemented in their entire product line of readers, such as the Kobo Touch and Kobo WIFI. They are also updating their iOS, Android, Blackberry, and other programs to make this feature compatible across all platforms. They are big on this and it's something that has been in development for six months.
A core Kobo staple found in their apps and Touch Reader is Reading Life. This was a new program they developed last year that allows you to check out your overall statistics for reading. You can track how long it takes you to read a book to how many books you have read total. They blend in an Xbox version of awards and achievements. There is a myriad of options and they look great in high resolution and in full color.
The main homescreen is a compilation of the last four books you have read with quick links on the bottom to Reading Life, Pulse, the store, and your library.
Your library has a standard shelf that has all of the books you have purchased and bookmarks appear on the ones you are currently reading. When you exit a book you can pick off exactly where you left off. There is also the ability to organize collections and even load in your own books with the MicroSD cable. The device natively reads EPUB files, but you can really load in any format you want with the 10,000 applications found with Getjar.
Applications are easy to install with Getjar. Kobo basically filtered a ton of bad apps or ones that did not look good on a seven inch screen. They organized them in a more intuitive way and gives you options to download and install. When we spoke with the CEO of Kobo he mentioned that it is very important to the company not to have a closed ecosystem. You have the ability to sideload in your own applications or alternative markets. There is no restrictions on what you can load on the device.
Let's talk content! The main Kobo bookstore received an update for the Vox that allows you to purchase cook books, kids books, graphic novels, and comic books! The kids books are something that parents worldwide will enjoy. There is a 'read to me' feature that narrates the book to your kid. You do have the option to turn it off if you don't want to utilize it, or if it gets old quick.
I checked out a few book that were loaded on the device and it supports full pinching and zooming on all of the kids books. Some of the books had hidden text on the page, so you had to pinch and zoom to find clues. Colors were really vibrant with the high resolution screen and the books looked great in portrait/landscape mode. Some of the books took a while to initially load, but once they did, page turn speed was very quick and there was no lag at all when you zoomed in and out.
Similarly, you have the options to buy comics and graphic novels. There was an Archie comic loaded on the device and it had elements from popular Android Comic Book readers. You could double tap and it would zoom in on a specific panel, hit it again and it would go to the next panel. There were settings to even set the timer on the panel scrolling so you did not even need to touch the screen after the set time had passed. There is no a huge selection of content yet for both comics and kids books, but Kobo said in the coming weeks we should see a drastic increase in books available.
As always, you have full access to all of the 2.3 million books that Kobo offers under their ecosystem. You can find popular bestsellers and on the front page a number of lists with a books that are popular at that time. Obviously, the Steve Jobs book was the number one seller already.
The reading experience overall is excellent! Kobo did a great job utilizing the full color screen for new content not previously offered. It feels like the Nook Color situation where they could present so many more options and really get kids into the reading aspect. I can see the Vox being very popular with parents who want to foster their love of reading with their little ones. Since the entire line of Kobo e-readers are internationally friendly, I think it has more reach with its kids line of books then the Nook Color does. I think this will eventually attract more publishers and independent authors to submit content. There is no word yet on how authors can submit their content directly to Kobo to be in their new sections of the store. Maybe Smashwords will come to the rescue and give new features to submit it.
There are some 3rd party applications installed by default on the device like Zinio, Rdio, and newspapers from Pressreader. Many other Android tablets come with some or all of these programs, but Kobo manages to give you content right away. Zinio is contributing 12 totally free, full featured magazines to get you into their stable of magazines. I use Zinio on my Apple iPad and there were tons of scrolling issues. Some magazines had you swipe down to continue the news item and some you had to scroll. It lacked in consistency which alienated some of the users that found the entire process convoluted. The magazines we checked out with the Zinio app on Kobo felt more refined. The other apps also give you a bunch of free content to get you in the door. If you want to take out subscriptions you can deal directly with them instead of going through Kobo.
The internet experience on this device was average and depending on your local wireless connection could warrant you some high speed. I found webpages loaded up reasonably quickly. I was able to watch embedded Youtube videos and Flash content.  There were not a ton of settings with the default web browser other than bookmarking.
In the end, Vox on a pure software side feels like the standard Android 2.3 tablet. This is good in a way that you can easily update the operating system or load in your own applications. It feels familiar, but it's really the Kobo custom applications that make the unit shine. I am in love with Pulse and Reading Life is consistently a perennial favorite of mine. The home screen is unique and well laid out and gives you options to load in widgets or live wall papers. Internet is fast and robust and watching Youtube Videos and multimedia content is lush.
Our Thoughts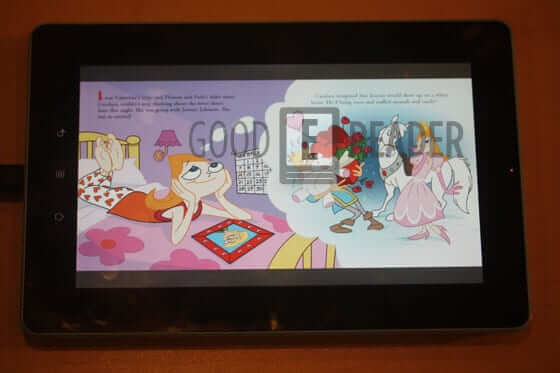 I had the Kobo Vox in my hands for about a solid hour and a half today and it is one of my favorite devices of the year. Kobo is a great company that is doing two things right; branching out internationally and developing social media. Living in Canada, sometimes we get the short end of the stick (same with Australia). Many companies simply focus on the USA market as a means to the end. It is expensive for new companies to compete in the USA market because of the expectations of low cost, high-end devices. Internationally, the quality of e-readers and tablets are overpriced and under performing. Considering Canada is a very high-tech nation, the only e-readers commonly available are Sony, Amazon Keyboard, Kobo, Pandigital, and Aluratek. In many cases, the newest models are not commonly available and most companies do not bother. Kobo is doing the right thing by focusing on markets often neglected by other companies. They have opened up markets in the last year with Australia, New Zealand, UK, France, Germany, and Spain. They find retail partners to carry their devices and buy books directly from Kobo. They have special versions of their store in foreign language markets that puts the emphasis on homegrown authors and also independents.
There are really no e-reader companies that focus on the social media elements like Kobo, and they are in a class of their own. All you need is their official app in most cases to take advantage of it and they don't mandate you buy their dedicated reader to take part. Reading Life is not only seen on Kobo products, but is a built in element to Samsung's entire line of tablets and smartphones.
Kobo Pulse continues to expand on the social media approach and makes books less of a solitary activity and more fun. I can see this catching on big time.
What does the company have planned in the near future? We talked about a bunch of things Kobo has in the pipe. One feature being released soon is audio narration in books. If you are listening to the book walking your dog or commuting and pause it, then you can open it on your e-reader and it will automatically be synced to where you left off. They have a ton of content partners lined up, but we can't talk about it for now. Needless to say, it's going to really open up the amount of books and other media you can get.
The Kobo Vox is simply a great social experience and that is what separates it from the Pandigital Novels and Aluratek Readers of the world. Most tablets being billed as e-reders often rely on 3rd parties to provide all of the content. They may preload the Amazon Android app and say, "Look! It's an e-reader!" It really isn't in almost all cases, it is a thinly veiled attempt to peddle a low quality tablet for the purposes of reading. Normally, people then install Angry Birds and Facebook and that's all they do.
The Kobo Vox is a dedicated reader first and foremost. The company has the competitive advantage of offering their own hardware and content distribution system. It allows you to freely participate in their ecosystem without locking you into it exclusively. I love the freedom associated with dealing with their hardware because I can use Adobe Digital Editions and just borrow books from the library or buy them via other stores.
Rating: 8/10
Update: Oct 28 2011 –  Have a Vox?  We compiled a list of the essential applications you will want on it! Adobe Flash, Kindle Reader, Nook Reader, and other app stores. Check it out HERE.
Update 2: Many people have been asking about the new screen Kobo is using on their Vox. It is a AFFS display which is being billed as Anti-Glare! When we were in Toronto it was raining like crazy and we could not test it out in direct light. The one thing I can say is the screen pops, and I found it way better then resistive screens found in lower-end tablets. The big thing I noticed was that the resolution was tremendous and even with lots of overhead light there was little to no glare at all.
[cincopa AQCApvqY0TIO]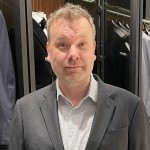 Michael Kozlowski has written about audiobooks and e-readers for the past twelve years. Newspapers and websites such as the CBC, CNET, Engadget, Huffington Post and the New York Times have picked up his articles. He Lives in Vancouver, British Columbia, Canada.