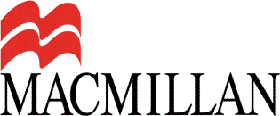 Ever since the recent popularity of digital reading and e-reader devices took hold of the tech-minded consumers, critics and alarmists have been keeping a watchful eye on the industry. After the initial furor died down and the various factions settled into a comfortable working relationship with digital, insightful companies began to emerge who showed a clear ability to evolve in order to secure a future that adapts to both print and digital.
According to Erin Griffith of PandoDaily, Macmillan is one of those publishers who is bridging its own digital divide, but the publisher is going about it in an interesting way. Rather than try to change its decades-old business model, it has opted to purchase and even fund start-up companies under the Macmillan umbrella that it can lean on, specifically in the realm of digital textbooks.
"Macmillan Publishing has taken an entirely different route altogether. It's one that, until now, has remained relatively under the radar. The company hired Troy Williams, former CEO of early e-book company Questia Media, which sold to Cengage. Macmillan gave him a chunk of money and incredibly unusual mandate: Build a business that will undermine our own."
Williams' job will be to buy up smaller digital media and ebook publishers to help Macmillan in preparation for a paperless academic future. So far, Williams has already negotiated the purchase of Prep-U, iClicker, and EBI. While those three companies did not produce straightforward digital textbooks, they were mainstays in classroom technology, specifically related to evaluation and data collection.
"At the highest levels, everybody thinks it's where we need to go. But they think it's 15 to 20 years off," Williams told PandoDaily. "I think it's seven to ten. The people at the very top plan to be retired in 20 years so they think they have enough runway."
One obstacle that smaller companies have faced is being a no-name company in competition with the major academic publishers. By allowing themselves to be brought in under Macmillan's name, the publishing giant gains leverage in the digital industry and the smaller company can take advantage of Macmillan's reputation, sales force, and investment dollars.
While this may sound somewhat shark-like in its predatory search for small companies to absorb, Macmillan is proving itself to have avoided the pitfall that many larger publishers are still falling into: the inability to see the future and prepare.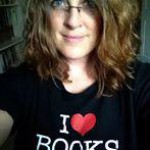 Mercy Pilkington is a Senior Editor for Good e-Reader. She is also the CEO and founder of a hybrid publishing and consulting company.