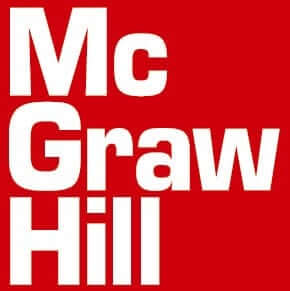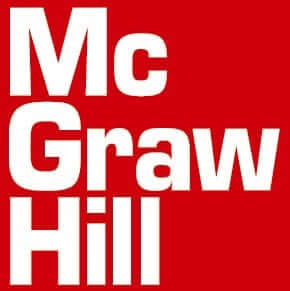 Digital publishing has made tremendous headway in the publishing industry and sales figures for ebooks continue to thrive. But one key area—academic and textbook titles—still frustrates those in the ebook trade as the product has not caught up with the rest of the market.
McGraw-Hill named a new president to its education division, and the choice has made a few people in the digital publishing sector very hopeful for the future of e-textbooks. Lloyd "Buzz" Waterhouse was named president of the education division today, prior to the planned split of McGraw-Hill into two companies later this year, one focused on academic publishing and the other designed for financial information.
Some of the excitement surrounding Waterhouse's appointment comes from his previous tenure as the CEO of Harcourt Education and twenty-six year background with IBM where he headed up E-business Services. This could be a sign that McGraw-Hill is ready to bring its textbook publishing arm into a more digital oriented arena.
"Buzz is a superb choice to lead the world-class franchise we've built in McGraw-Hill Education," said Harold McGraw in a statement issued today. "Buzz's exceptional record of leadership, his qualifications in the education sector, substantial international credentials, significant experience in new technologies and strong operating skills make him an excellent choice to lead McGraw-Hill Education in the new era of global digital learning. McGraw-Hill Education is a leader in the new adaptive and personalized digital platforms that better engage and excite students to deliver improved educational outcomes. Buzz will lead an outstanding team of talented educators and leaders dedicated to student learning, including a very strong bench of Presidents of the individual business units."
Mark Gross, CEO of Data Conversion Laboratory, discussed what it could actually mean for digital textbook publishing when publishers seek out leaders who bring a strong technology background to the table:
"It doesn't require much prophetic vision to see that educational publishing is moving away from the textbook and into all kinds of electronic media ­ not that knowledge has changed, but the way of delivering it has changed, and with that comes great opportunity.
"Much of the vast storehouse of content is in traditional formats which are difficult to reuse. Moving content into standardized neutral formats such as XML will help educational publishers to react faster to changing needs overall rather than trying to grapple with single projects each time and repeating the same process. "This is where a background in technology may payoff."

Mercy Pilkington is a Senior Editor for Good e-Reader. She is also the CEO and founder of a hybrid publishing and consulting company.