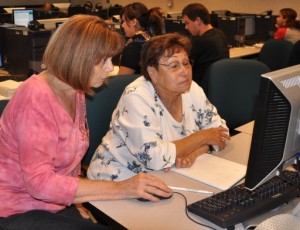 No company may be a better poster child for adapting to the digital revolution and the technology changes in the educational landscape than McGraw-Hill. Known worldwide for the past 100 years as an educational publisher, McGraw-Hill Education's digital offerings have demonstrated some of the most innovative concepts in digital and distance learning on the market.
After proving itself to be an innovator in the recently adopted Common Core standards, McGraw-Hill is taking e-learning one step further with Common Core Achieve, its newest digital program aimed at the adult education market. The material, intended to help adults working towards an equivalency diploma, remains aligned with the new Common Core standards in order to help adult learners prepare for new testing material.
"With more than 700,000 adults taking high school equivalency exams annually and pass rates well below 70 percent in many states, ensuring success on these tests is not only crucial to the personal and professional success of adult learners taking them – it's also vital to the continued strength of our national workforce and economy," said Peter Cohen, president of McGraw-Hill School Education Group, in a press release today. "We've always sought to meet students where they stand and to deliver the best possible solutions for each individual learner, and Common Core Achieve embodies that philosophy. The program's adaptive technology provides learners with a highly personalized experience that enables them to prepare effectively for high school equivalency exams at their own pace and in their own way."
At the same time that McGraw-Hill is making high school equivalency materials available, it also introduced Common Core Basics, which reintroduces learners to material from the middle grades in order to help boost their performance or fill in the missing gaps in fundamentals. Basics will also feature computer literacy help, including typing fluency, to help prepare adults feel comfortable enough to take the computer-based equivalency exams.
"The online literacy and mathematics sections of Common Core Achieve will be available in September, and the remaining online subject modules and print modules will be available by January 2014. Common Core Basics will be available this month."
Mercy Pilkington is a Senior Editor for Good e-Reader. She is also the CEO and founder of a hybrid publishing and consulting company.