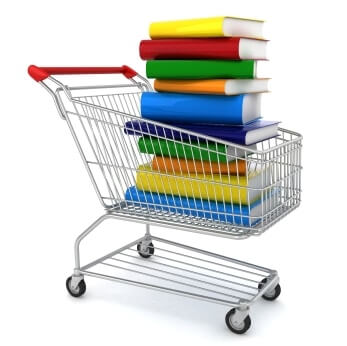 Ebooks were supposed to be the end of the publishing industry. Then it was Amazon and the resulting loss of a number of brick-and-mortar bookstores; of course, Amazon's traditional publishing arm was also to blame for destroying the publishing industry. The Department of Justice lawsuit against Apple and several publishers was going to end the publishing industry, and apparently so will allowing libraries to lend ebooks. There are also the swarms of self-published authors clogging up the online retail catalogs with their unvetted ebooks to ruin things as well.
In spite of all of those insurmountable hurdles, the publishing industry seems to be hanging on, but now the end is certainly near. According to an article in The Guardian, the current discount price war on ebooks is going to finally pull the plug on books.
According to the article, the business practice taken on by several retailers now that settlement terms have been reached with some publishers to reinstate the wholesale model is going to make it impossible to purchase ebooks. The price of ebooks is dropping so rapidly that no one will want to buy a book ever again, since they are so obviously worthless.
What?
Even though the authors and the publishers will still make their same commission and even though the supremely discounted price on ebooks has translated into tens of thousands of book sales for authors and fiction's digital sales are up by 188% for the first half of the year, authors are speaking out against having their ebooks discounted at the retailers' cost. The fear is that once consumers become used to paying a steeply discounted price for books, they will no longer be willing to pay a more typical price in the long run.
Interestingly, the vocal supporters of the publishing industry must not have very much faith in an institution that is nearly six hundred years old if it can be brought down so drastically by an ebook sale. More importantly, it does show that the industry itself is able to adapt and adjust, and will hopefully weather this storm, too.

Mercy Pilkington is a Senior Editor for Good e-Reader. She is also the CEO and founder of a hybrid publishing and consulting company.