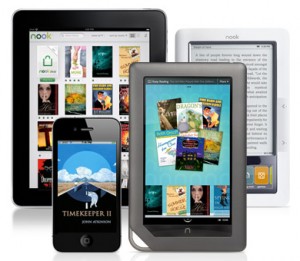 With every new tool or technology, undoubtedly someone will find a way to use it for ill-gotten gains. The digital self-publishing industry has proven, unfortunately, to be no different.
Stephanie Medeiros of Digital Journal wrote last week about allegations cropping up once again of authors uploading plagiarized content to Kindle Direct Publishing in hopes of making a few quick sales before Amazon has a chance to remove the content. These allegations have come up in the past and they stem mostly from the fact that Amazon relies on author honesty instead of vetting each uploaded ebook; the online book retailer also has only course of action against stolen content, which is namely to wait for complaints from consumers or authors, then remove the ebook from its catalog.
When these allegations first came to light shortly after the rise in popularity of KDP for indie authors, there were many comparisons made between Amazon's current practice of ebook uploading and the standards of other sites such as Smashwords. While some other ebook distributors rely on plagiarism detection software or sites, and still others like Smashwords actually use a staff of people to review content prior to publication, Amazon has found that the sheer number of ebook uploads to its catalog makes that impossible. Admittedly, the time from upload to public viewing on some of the other distribution sites can be as long as two weeks, compared to the typical twenty-four hours for Amazon.
But Medeiros raises some interesting points in terms of preventing the theft of authors' works. Several proactive steps were provided by FastCompany.com in an article that interestingly points to SOPA as one preventive measure. However, FastCompany suggests other simple measures that include requiring authors to secure their works on Amazon with a credit card that could be charged a punitive fine if plagiarism is found.
Unfortunately, this kind of plagiarism has been made all too easy by the very things that make the era of digital reading so attractive. There is a wealth of great content to be found online and the technology to profit from stealing it is readily accessible to any criminal who wants it. And whether right or wrong, the blame for the prolific amount of stolen content is being shouldered by distribution sites instead of the authors who are guilty of the crime.
Mercy Pilkington is a Senior Editor for Good e-Reader. She is also the CEO and founder of a hybrid publishing and consulting company.