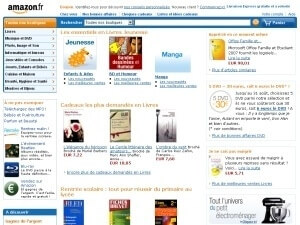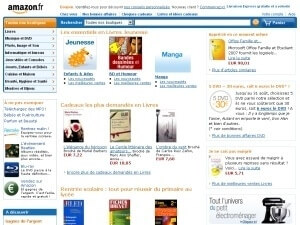 With the launch of the Amazon.fr Kindle store to offer Amazon ebooks to French customers, the Kindle Direct Publishing platform also opened in France. While not all international Amazon sites maintain an electronic publishing capability, more and more indie author opportunities are opening up worldwide, especially throughout Europe.
This location marks the fourth platform for authors to take advantage of when publishing their own ebooks, as Amazon already supports Kindle Direct Publishing in the U.S., UK, and Germany. Now, authors will have another market at their disposal that still utilizes not only the 70/30 royalty share, but also still enables readers to find content via Kindle, Amazon Cloud, and the free Kindle apps for a variety of devices.
"Authors and publishers can now reach more readers by using Kindle Direct Publishing to make their books available to French customers in the new Amazon.fr Kindle Store, as well as customers all over the world," said Greg Greeley, vice president, European Retail in a press release issued today. "Authors in many countries have already seen tremendous success with KDP, like American author John Locke who has sold more than 1 million Kindle books using KDP, and we're happy to bring the program to French authors and publishers."
While the UK store may have been the broadest international market for indie authors wishing to self-publish, the Amazon.de German KDP site opened up Amazon's first foreign-language specific self-publishing opportunity. Amazon.fr is intended to reach customers in France, Belgium, Monaco, Switzerland, and Luxembourg in order to provide them with Amazon content.
One often overlooked concept in indie publishing is the popularity of foreign-language content, both to English-speakers and non-English speakers alike. Authors in any of the countries supported by a Kindle Direct Publishing platform can take advantage of the smaller catalog of content for foreign language titles. While a resident in France may be pining for German-language ebooks, a U.S. resident may be searching for indie French-language ebooks. As location is not limiting to the writer, indie authors can sell their digital content via any and all of the Amazon Kindle Stores.
Mercy Pilkington is a Senior Editor for Good e-Reader. She is also the CEO and founder of a hybrid publishing and consulting company.