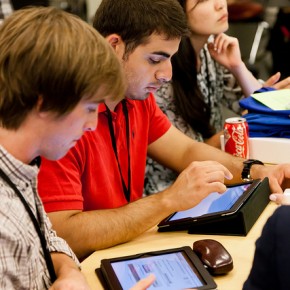 One of the frustrating hurdles of the publishing industry has been the inability to make a subscription-based model for reading work in a large-scale way. While companies like 24Symbols are still moving forward, the "Netflix of books" concept is still pretty elusive. While some of that rests on the shoulders of consumers who were not sure they were going to get the value of paying a flat-fee for the ability to read books, it was also the publishers who were wary of turning over their authors' works without a clear understanding of how this was going to be profitable for them and for their authors.
Flooved, who modeled itself as a subscription-based digital textbook provider–this time, the "Spotify of textbooks"–has taken a strong look at its business and decided to change its business model after failing to get major textbook publishers on board with its model. Seeing that there was no point in continuing a company who couldn't offer the most widely used textbooks to its users, Flooved has now shifted its model, a complete malleable business decision made possible by the flexibility of digital publishing, into an open-access content provider and a crowdsourced book distributor.
As the open access movement continues to grow, Flooved has brought as many as 800 professors to its site to self-publish their lecture notes and writings for its 8,000 student users to view for free. Flooved will profit from members' use of the forum which will let students ask questions that professors will answer.
The Bookseller conducted an interview with Flooved's founder, Hamish Brocklebank, who said, "We pivoted our business model back in December and dropped the publishers as we realised students no longer had to be so dependent on overpriced textbooks . . . Along the lines of the Open Access movement, we source our content directly from the world's best professors in maths and physics who share our vision that access to educational materials should be free. These consist of either OA textbooks, unpublished textbooks or extremely high-quality lecture notes."
For more on the interview with Flooved, click HERE.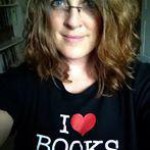 Mercy Pilkington is a Senior Editor for Good e-Reader. She is also the CEO and founder of a hybrid publishing and consulting company.