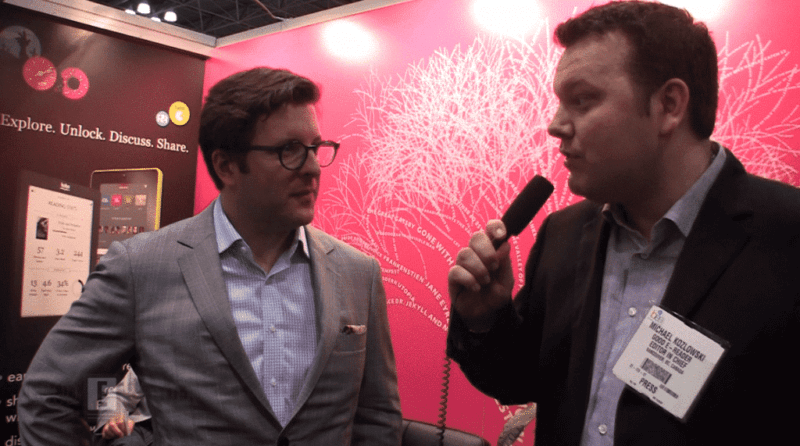 Kobo was present at a UK booksellers' meeting in London yesterday to discuss its new program to help indie bookshops sell ebooks to their customers, alongside a neutral device powered by The Hive Network and an affiliates' program from social reading and book browsing site Anobii. Together, the program is hoping to help small stand-alone bookstores keep up in the digital age while also making sought-after books available to their customers.
In order to make a portion of the ebook sale, booksellers would take the customers' email address at the time of purchase, either on their shops' websites or in-store when customers come in to browse.
One of the concerns raised by booksellers was what to do with a customer who comes in with a branded e-book device or tablet, rather than the tablet offered by Hive. Michael Tamblyn of Kobo was speaking to the assembled booksellers and took that question, stating that the e-attribution is already set but that booksellers under this program could also sell Kobo devices that were not part of this new program, yet still receive a percentage of the sale.
The moderator of the presentation, Tim Walker of Walker Books, summed up his thoughts on the program to The Bookseller:
"Kobo are established, they are owned by Japanese firm Rakuten, which is not short of cash. They have 2.5m titles and are offering an e-reader. But I'm not sure if they have tied down how the bookseller hand-sells e-books to the customer. Anobii has come up with what I think is the most simple way of hand-selling an e-book to a customer, by taking an email address, and it is supported by publishers. Gardners as we all know has always been supportive to independent booksellers and the idea they might have good terms made my ears prick up."
While the purpose of the presentation was to get a feel for what Kobo, Hive, and Anobii can offer the booksellers' organization, there are still some considerations for shop owners to think over in the next few months. This is apparently only the first of several proposals that UK booksellers have been invited to learn more about, as there are several options that plan to be ready for implementation in the fall.

Mercy Pilkington is a Senior Editor for Good e-Reader. She is also the CEO and founder of a hybrid publishing and consulting company.