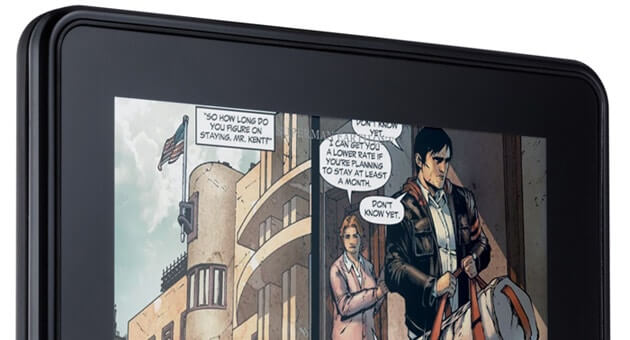 Barnes and Noble has just updated their Android Reading software to version 3.1. This allows you to now read comic books right in the e-reading application that you buy from the company.
The Barnes and Noble Reading App for Android is a free download from the Google Play Market and allows you to now read Darkhorse comic books right on the reader. B&N made an agreement recently to carry comic books in their online ebook store.
The move to read comic books within the application was a direct response to iBooks getting comic book reading functionality last week. Apple partnered up with Marvel and a bunch of other companies to display graphic novels and comics. These issues are now officially sold in the Apple iBookstore in a new section. Kobo also got into the fray recently selling Darkhorse comics as well, but the Nook App does a better job at reading them.
Check out the free app and a full list of the changes HERE.