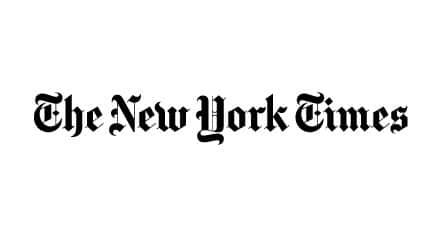 With reading consumers clamoring for digital content and newspapers looking for more ways to stay relevant in today's climate of instant access news, The New York Times has partnered with two digital platforms to release original ebooks based on its distinct areas of expertise. Partnering with Byliner to create as many as twelve original ebooks in the coming year, and with Vook to release curated thematic collections of archived NYT articles, the Times' efforts to reach readers with a more in-depth experience with its journalism may translate into a more loyal readership.
"Our access to quality journalism and talented writers who can build on that content lends itself to the e-book platform," said Gerald Marzorati, editor for editorial development of The New York Times, in a recent press release. "We are excited to deliver the very best long-form journalism to readers, in collaboration with Byliner for our New York Times / Byliner Originals and in utilizing the Vook platform for our archival e-books."
The Times/Byliner Originals will retailer for $2.99 through the various ebook retailers and the NYTStore, while the Vook titles–which already include 25 ebooks, with more to come in the next year–will sell for $1.99 through those same outlets.
"Byliner's mission is to bring readers great stories by great writers, and we're thrilled to be collaborating with The New York Times on this series of original narratives," said John Tayman, Byliner's founder and CEO, in the statement. "The Times has a deep and unparalleled tradition of extraordinary journalism, and we look forward to finding, developing, and publishing many important and lasting stories together."
"The New York Times produces some of the best journalism in the world, and e-books are the perfect way to curate and collect great reporting and commentary into compelling long-form narratives, easily accessible by readers on mobile devices and e-readers," said Matthew Cavnar, VP of business development at Vook, in the same release. "Vook is proud to help The New York Times scale production of beautifully styled e-books, quickly and efficiently bringing many titles to the marketplace."