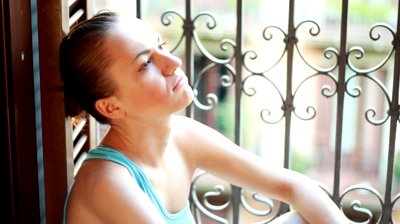 Indie authors who are savvy enough to check around the internet at the various online book retailers' sites may have found some surprising books available: their own. Third party vendors using online storefronts have sprung up on various retail sites that sell authors' print editions at an astounding markup over the authors' own sales' pages, sometimes listing CreateSpace paperback editions for as much as $40 or more.
There are a number of these third party companies, vendors like Stork Media and Roxy Media UK, who operate by finding a book that is available through a print-on-demand service and listed through one retailer, then creating additional listings on other retail sites. When customers find the book at a tremendous markup and purchase the title, unaware that it is legitimately cheaper elsewhere, the vendor simply purchases a copy and ships it to the customer, pocketing the difference. And under Right of First Sale, now a hotly contested issue especially where ebooks are concerned, the vendor is perfectly within his rights to do this if the customer is willing to pay the ridiculous price.
Some of the titles that have been listed at a markup price include Auditing and Validating Asset/Liability Models: A Practical Guide for Community Financial Institutions, available from Amazon for $210, but listed on Barnes and Noble via Stork Media for over $400. Song Reader by Beck Hansen, which retails on Amazon for just over $22 for the hardcover, is available on eBay through Roxy Media UK's storefront for over $40; other third party vendors on Amazon such as Any Book and Murray Media sell the same title for as much as $124.
Since this practice is legal and the author is still making the standard royalty when the third party vendor makes its purchase of the title, what's the harm? Other than the fact that the listings on the retailers' websites are unprofessional, often containing no other information and no book cover image, there shouldn't be any detrimental affects except that consumers have been ripped off. Author Starla Criser, whose $3.99 title Timeless Love has been marketed for as much as $20 through third party vendors, disagrees in a blog post in which she outlines the steps she has gone through to have these listings removed.
"There are a couple of these companies. What they do is list the book, and then if it sells, they order a copy from Amazon, and pay for the overnight or two day shipping. They still will make an almost 100% profit. If they list 10,000 books like this, even if they sell to just a couple dozen suckers a day they make a mint. We (and other booksellers) have been fighting with Barnes and Noble and Amazon to require these sellers to list the books as "used but excellent" or "used but unread" or something, and that only original publishers or their authorized agents can sell books as "new" but so far no luck…There's nothing we can do about it, we've checked. Once 'Stork Media' buys the book they can do whatever they want with it, burn it, use it for toilet paper, OR resell it."
Criser's post went on to suggest that there is actually something underhanded going on that actually robs the author and publisher, in that the vendors may actually be buying digital editions of books one time and then taking it upon themselves to have those books printed at print-on-demand services, although that suspicion has not been confirmed.
"Now there is some suspicion that at least some of these places are buying epubs, and then actually PRINTING the books at Lulu, buying them, and reselling them. MAJOR no-no, but as long as they keep the listing at Lulu private it's unlikely they will ever get caught."
Mercy Pilkington is a Senior Editor for Good e-Reader. She is also the CEO and founder of a hybrid publishing and consulting company.