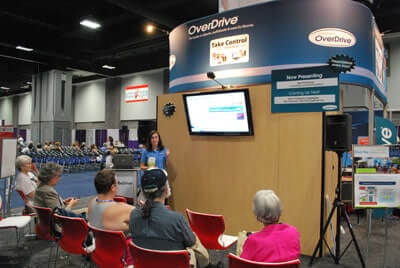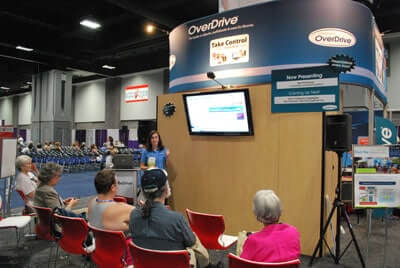 OverDrive has been in the digital publishing news lately for its improvements to ebook lending and its work with public libraries to increase their reach of digital loans. Now, OverDrive has announced it carries DRM-free content from seventeen smaller publishers, including some self-published authors, including indie author J.A. Konrath. A full list of these publishers can be found here.
Being DRM-free means the books will work on a variety of devices. Of course, OverDrive teased its public with the April 2011 news announcement that it would soon be compatible with Amazon's Kindle, a statement that has further stoked the fires of on-going rumors that Amazon would soon be compatible with the ePub3 format instead of its current standard, MOBI. This new capability would mean that library patrons who own one of the bestselling e-reader devices on the market would have the same access to public library digital lending that other device owners currently enjoy, ending the frustration for both patrons and librarians alike.
Right now, the DRM-free status of these books, including over 1500 titles from O'Reilly Media as well as the works of these recently added smaller presses, would mean that the books remain accessible even after the borrowing period has expired on the library ebook. So far, this idea has not raised a lot of concerns from publishers who may just be happy that their works are out there for the reading public to enjoy, as OverDrive is still operating under the one-user check-out model in which only one patron at a time can access each ebook.
With the upcoming full launch of OverDrive's WIN platform, the process of integrating these new titles into a libraries catalog will be even more streamlined, as there will no longer be any frustration over ensuring the correct format was purchased by the library. OverDrive hopes that this will provide even greater access to its millions of end users through its partnership to provide ebooks to over 15,000 libraries. Conceivably, this adoption of DRM-free content will mean greater access for indie authors in the future to submit their works for e-book lending libraries, but despite the effort and interest in bringing more content to the libraries OverDrive is keeping a tight control over the quality of works in its catalog.
Mercy Pilkington is a Senior Editor for Good e-Reader. She is also the CEO and founder of a hybrid publishing and consulting company.