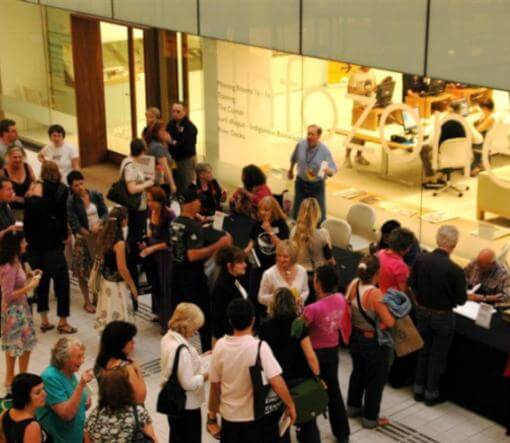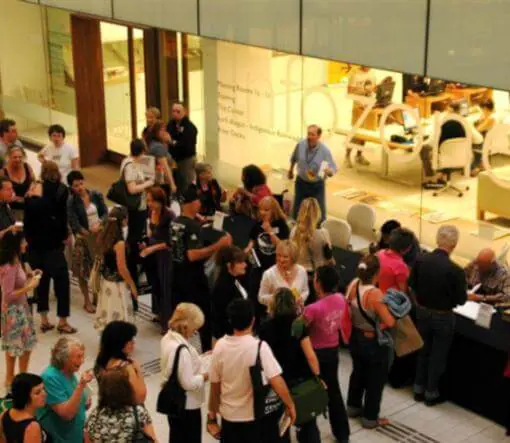 GoodEReader has covered some recent news about social media platforms and the importance of authors establishing themselves online in order to connect with readers, writers, and industry professionals. One of those platforms, Spreecast, has proven itself invaluable to a variety of ways that digital reading fans operate.
The first Spreecast hosted by this site was a live online book signing for author HP Mallory's then-latest title. Participants spent more than an hour chatting with the author and purchasing personalized and signed digital copies of her work. There were social events that indie authors were invited to in which participants simply sat around discussing all manner of topics related to the writing and publishing businesses. Then last week, author Eden Baylee sought Spreecast's help in hosting a wrap up party for the hugely successful IndiesUnite4Joshua campaign on IndieGoGo.com; the two hour event was simply a fun show of gratitude to everyone who supported author Maxwell Cynn's son in his struggle with leukemia, and the archived Spreecast event has had well over 2,000 page views so far in addition to helping the campaign more than meet its goal of $10,000.
Spreecast VP Colin Evans spoke to GoodEReader immediately prior to the hosting of the IndiesUnite event about what makes the video platform so enticing for a number of users, but especially authors.
Most recently, the news coming out of Spreecast is that it has managed to attract the attention of traditional publishing houses' PR departments and the authors they work with in order to connect authors and readers of even bestselling books. Both Penguin and Random House have a number of authors lined up to speak on the video platform, and in some cases have brought together several authors who will appear panel-style from their different locations to talk to people. The following authors and their books will be featured:
Last week, ultra-traithlete and author Rich Roll, who has a new book out with Random House called Finding Ultra, connected with fans via the platform. The previously hosted Spreecast will be embedded on Random House sites as well as on www.MindBodyGreen.com. On May 31st, Gillian Flynn, NY Times bestselling suspense writer and former TV critic for Entertainment Weekly, is the author of three novels published by Random House, the most recent of which is called Gone Girl. On June 5th, Project Paranormal will air; Penguin Books is hosting another four-author chat with the following authors: Thea Harrison, Sylvia Day, Laura Wright, and Stephanie Tyler. Lastly, on June 13th Chris Hayes, the host of MSNBC's Up with Chris Hayes and liberal broadcaster and journalist as well as being the editor at large at The Nation and the author of a new book called Twilight of the Elites published by Random House, will participate in an event to talk to readers via the platform.
Interestingly, all of these accolades and the wide variety of upcoming features in the works are encouraging enough, despite the fact that Spreecast is still in its beta launch period. Some of the features will increase revenue for the platform, as well as exposure for its users, such as premium services, the option to allows or block ads on the embedded URLs, and events with celebrities, professional sports team franchises, and still more bestselling authors.

Mercy Pilkington is a Senior Editor for Good e-Reader. She is also the CEO and founder of a hybrid publishing and consulting company.