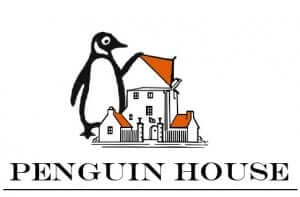 No one seems to like standing in the presence of a colossus.
When Amazon bullied its way into being the book industry giant that it is today, critics were arguing that it was becoming a powerhouse player, a force to be reckoned with that stood to remove competition and fair negotiating from the industry. Now, authors, agents, and industry watchers are voicing their concerns over the planned merger between Big Six publishing giants Penguin and Random House, even going so far as to indicate that this might be a matter for the antitrust watchers at the Federal Trade Commission.
Authors Guild president Scott Turow spoke out this week on the Authors Guild blog about some of the implications that the Penguin Random House merger may have on the industry.
"Survival of the largest appears to be the message here. Penguin Random House, our first mega-publisher, would have additional negotiating leverage with the bookselling giants, but that leverage would come at a high cost for the literary market and therefore for readers. There are already far too few publishers willing to invest in nonfiction authors, who may require years to research and write histories, biographies, and other works, and in novelists, who may need the help of a substantial publisher to effectively market their books to readers."
Interestingly, there does not seem to be much sentiment of an us-against-Amazon mentality, as though the complaints that Amazon had grown too large to compete with would finally be negated by having an oversized traditional publisher out there in the industry. Most of the concerns have been about having yet another company to deal with which may become a giant to be concerned about.

Mercy Pilkington is a Senior Editor for Good e-Reader. She is also the CEO and founder of a hybrid publishing and consulting company.