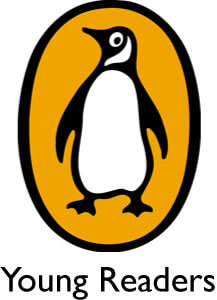 Of the seven imprints within the Penguin Young Readers division, one imprint seems to have a lot more, well, fun. If taking on projects that incur an enormous amount of risk can be considered fun, that is. Projects like the Marcel the Shell book based on a viral YouTube video, the Vampire Academy series, and Zorgamazoo, a full-length novel done entirely in Dr. Seuss-esque rhyme.
Ben Schrank, president and publisher of the Razorbill imprint of Penguin Teen, spoke to GoodEReader about the types of projects, both print and digital, that the division likes to tackle.
"It's natural to look at a project and say, 'Can we sell it?' and we don't want to ignore the reality of the marketplace, but the best thing you can do is take a risk and be first with something," says Schrank of the thought process behind Razorbill. "We have to ask ourselves if this something that nobody's done before, something that is going to break out and be special. We almost never chase trends."
And the most recent project that will be something completely different in the world of entirely new books for YA readers? Chopsticks, a love story told entirely through pictures, postcards, text messages and IMs. Or as Schrank jokingly referred to it, an elegant coffee table book if teenagers had coffee tables.
Since it's safe to assume that the majority of YA readers don't, in fact, have coffee tables of their own, developing Chopsticks into an app for simultaneous release was only natural. It released the same day from the iTunes store, incorporating the same gloriously rich photography for digital reading.
"We wanted to make a beautiful book. What's the most beautiful book we can make, and hopefully teens will come to it. This will have a slow growth model. For the digital, we made this very elegant thing that will morph into an enhanced book. It will pick up a teen audience that way," continues Schrank.
"The economics of producing digital projects does not affect the decision to take on a project, but it may be more impacting risk taking in the adult world. I think the problem with apps is that the app is often is competing for promotional space, it's too volatile a market to compete thoughtfully. The market is not segmented enough yet to make books succeed. Publishers are competing against all apps for recognition, not just book apps. We understand how to be in the bookstore, but we need to also navigate being in the app store."
This year will bring some new projects to Razorbill's imprint, and again, there is no shortage of risk involved. Falling Kingdoms, a sort of Game of Thrones aimed at YA readers, will kick off with the first book in the series, and the Collin Fisher novel about a boy detective with Asperger's syndrome will release this fall as well. Most exciting for fans of the Vampire Academy series will be the launch of the World of Richelle Mead platform, which will bring fans of the series into the book experience with a social reading concept based on the series.
"The thing that we know for sure is the one thing that is so exciting about teen readers: they still love to get a novel and turn off all the streams of communication that they have and read straight on through to the next morning. If they convert to a digital platform to do that, they're still going to embrace that kind of experience. It could be a game changer if a person has an e-reader and comes to devour a novel the same way that they do a print novel."
Mercy Pilkington is a Senior Editor for Good e-Reader. She is also the CEO and founder of a hybrid publishing and consulting company.