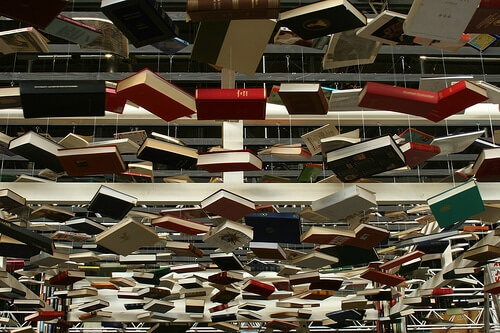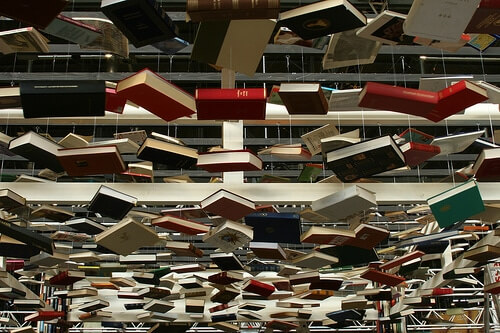 A post appeared last month from Sarah Lacy, former senior editor at TechCrunch and now founder and editor-in-chief of PandoDaily. In this post, Lacy shared part of the contents of an email from a not-to-be-named publishing executive who blasts Amazon yet again for damaging the business of publishing and bookselling.
While the executive's email takes some cheap shots at the online retailer without divulging anything that hasn't been said before, Lacy makes an excellent point at the closing about the sour-grapes attitude of some in the industry: "My hope is disgruntled publishing executives like the one above will quit their comfortable jobs at dysfunctional prehistoric companies and start innovating on the model. I don't believe the public only wants books written by over-tanned drunks who go clubbing anymore than blog readers only want slideshows and posts on Apple.
Someone will build the next great publishing imprint out of these ashes. And as a reader and an author, I can't wait."
What was truly surprising in the post, however, were many of the comments from some two hundred readers, many of whom appear to be indie authors with ebooks listed on Amazon. The complaint many of them seem to lodge against the ebook giant is that "anyone can do it."
Wasn't that the entire point of self-publishing? That everyone with the motivation to write a book has the access to publication that has been denied through the "gatekeepers" of the traditional publishing industry? Yet some of the same authors who publish through Amazon's Kindle Direct Publishing platform appear to be venting their frustration that the retailer allows some truly horrible, poor-quality ebooks to clog up the catalog of titles, essentially blocking consumers from finding the veritable gems of literature that those commentators obviously have written.
The system cannot work both ways. Traditional publishing exists as one model of book creation, and indie publishing exists as another. A writer does not get to be an indie author with complete creative control over the process, then argue that other writers should not be afforded the same opportunity. Basically, if you want your book to be vetted and judged worthy by the industry, go the traditional route.
Several rebuttal comments did stand up for the self-publishing process as a whole, reminding fellow commenters that Amazon is not to blame for people opting to self-publish. There are many sites that allow literally anyone with a book to have an opportunity for publication, yet where are the accusations hurled at those sites? And, rightfully so, many commentators also remarked that it is the responsibility of the indie author to make his own work rise above the rest through marketing, promotion, and simply writing an outstanding book.
Until the attitudes toward indie publishing that still persist are erased, the stigma will continue to spread. It's disappointing that some indie authors feel compelled to snub the process that made them published authors in the first place.
Mercy Pilkington is a Senior Editor for Good e-Reader. She is also the CEO and founder of a hybrid publishing and consulting company.