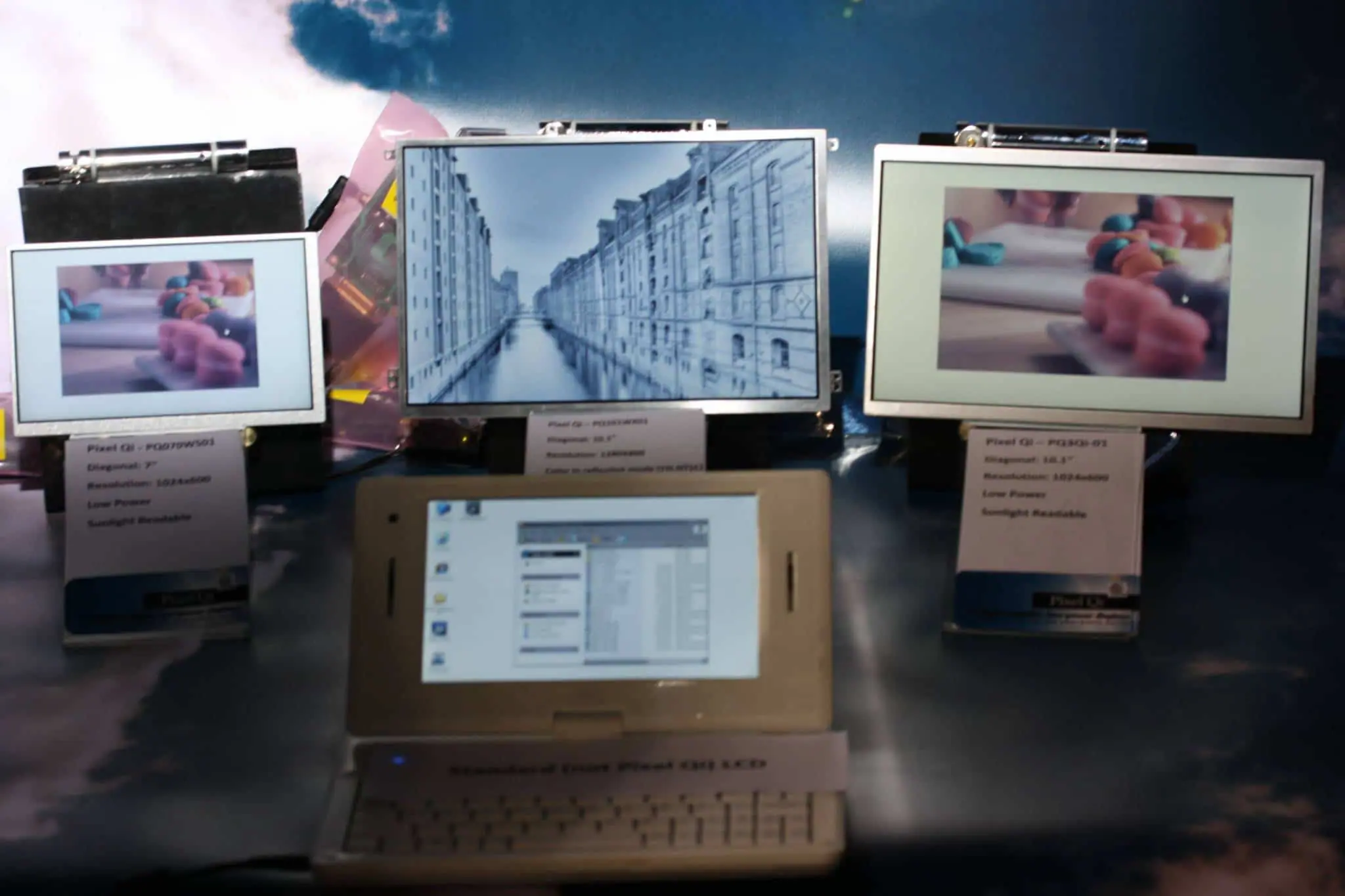 Pixel Qi is well known for developing a new breed of screens that deliver an unparalleled experience in direct sunlight and draw very low power. The company has seen their technology showcased in the early One Laptop per Child program in Africa, which initially drew industry wide attention to the company. In the last year their screens were featured in various ZTE Tablets in China and recently in the Notion Ink Adam. In the last six months 3M invested heavily in the future of Pixel Qi and has influenced the direction of the company away from consumer electronics to more specialized industries, such as the military
We have spoken with both the CFO and CEO over the years at various industry events and their decision to gravitate away from the fickle nature of e-readers and tablets was a wise decision. The company instead plans to focus their attention on specialized market segments that would benefit more from their technology and lead to more long-term contracts.
One of the first ways they will deploy their Pixel Qi technology is within the military and give soldiers a new way to receive mission data. If you look at your average paratrooper or ranger they are constantly receiving revised mission parameters and in harsh conditions like a dessert. Being in very bright environments or dark make no different with Pixel Qi, whose very essence is low-power no-glare technology which would make lives easier. Most military operations worldwide still employ maps and written communications, to receive updates to their mission requires many steps and circumstances change many times. The plan is for soldiers to have heavily versatile tablets that last for weeks and are wired into mission control to receive new updates on the fly. Another way their technology will be employed is with the hydro electric community where operators are frequently in high elevations in direct sunlight.
3M's investment in Pixel Qi is allowing the company to deal with multiple fabs in Taiwan where the company is based and diversify their portfolio. Obviously when you receive a huge investment from a mega-corporation whose reach is all-encompassing you will receive a ton of connections within very specialized niches. 3M is found everywhere from cars, phones, hospitals, and tape. This will turn the company around and we were told in the near future their technology will be everywhere, but in products we will never see. Obviously Pixel Qi is not stepping totally away from the end user experience and they are currently dealing with a number of existing clients in future product launches. Check out our whole interview where CFO John Ryan talks to us in detail about the new direction of the company and demonstrating two new screens they brought with them to CES 2012.
Michael Kozlowski has been writing about audiobooks and e-readers for the past twelve years. His articles have been picked up by major and local news sources and websites such as the CBC, CNET, Engadget, Huffington Post and the New York Times. He Lives in Vancouver, British Columbia, Canada.