Pocketbook International, the company that makes the Pocketbook range of e-readers is finally the owner of the domain name pocketbook.com, the website DomainNameWire reported. Pocketbook.com will now lead to the specific websites of the company that applies to a particular region or country. However, this wasn't the scenario so far as SiteTools, Inc., a financial services company was so far the owner of the domain name. Pocketbook International had initiated a legal proceeding to acquire the domain name though all of such efforts went in vain. Eventually, it is an out-of-court settlement that led to the matter being resolved.
Things began when Pocketbook International filed a UDRP against the domain name though it was denied given that SiteTools had a trademark registration for the domain name. SiteTools too had counter sued Pocketbook International and when the panel judged in its favor, it asked the court to order the e-reader company to pay for its legal fees. Pocketbook International opted to appeal the case which led them to find a way to settle the dispute between them.
While it is not known what exactly is the outcome of such efforts but it should have been fair enough for SiteTools to withdraw its request for the attorney fees. It could have been a sizeable amount that Pocketbook International paid to SiteTools to acquire the Pocketbook.com domain name though that amount is being kept a secret. In any case, it is good to see the matter finally reaching a conclusion though that likely has been at a steep cost on part of Pocketbook International.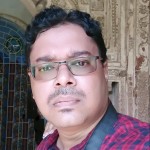 With a keen interest in tech, I make it a point to keep myself updated on the latest developments in technology and gadgets. That includes smartphones or tablet devices but stretches to even AI and self-driven automobiles, the latter being my latest fad.