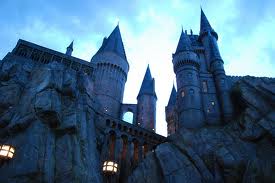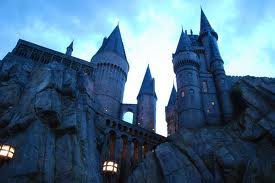 JK Rowling's upcoming launch of Pottermore.com has promised brand-new interactive features that haven't been experienced before, either in the world of Harry Potter or in the universe of interactive reading. New storyline content, immersive activities into digitally adapted features of Pottermore, and jump-ins from the author herself are just some of the advertised teasers.
Today, Pottermore.com announced an even more engaging Harry Potter experience. Prior to the official launch of the full-featured site in October 2011, fans of the series can vie for an opportunity to be allowed beta access to the site by participating in an online scavenger hunt, utilizing clues embedded in the Pottermore blog. These clues will lead users to access points in which they can enter their information and hopefully be chosen for the pre-launch fun.
Each day from July 31—which happens to be dear Harry's birthday, for those fans in the know—through August 6, users can seek out the Magical Quill through online clues. For those unfamiliar with the series and its detailed world, the Magical Quill is the pen that records the names of every magical child ever born; Professor McGonagall of Hogwarts School of Witchcraft and Wizardry sends the invitations to attend the prestigious magical school to every eligible student recorded by the Magical Quill. In this case, fans can find the virtual Magical Quill through the hidden statements and hope to be selected for early entry to the interactive site.
Throughout the seven-day period, clues will go live at various unannounced times. Once the challenge has been completed, selected entrants will receive welcome emails which will not all be active at the same time, hopefully ensuring no loss of server capability to the multitude of players to Pottermore.com.
Mercy Pilkington is a Senior Editor for Good e-Reader. She is also the CEO and founder of a hybrid publishing and consulting company.