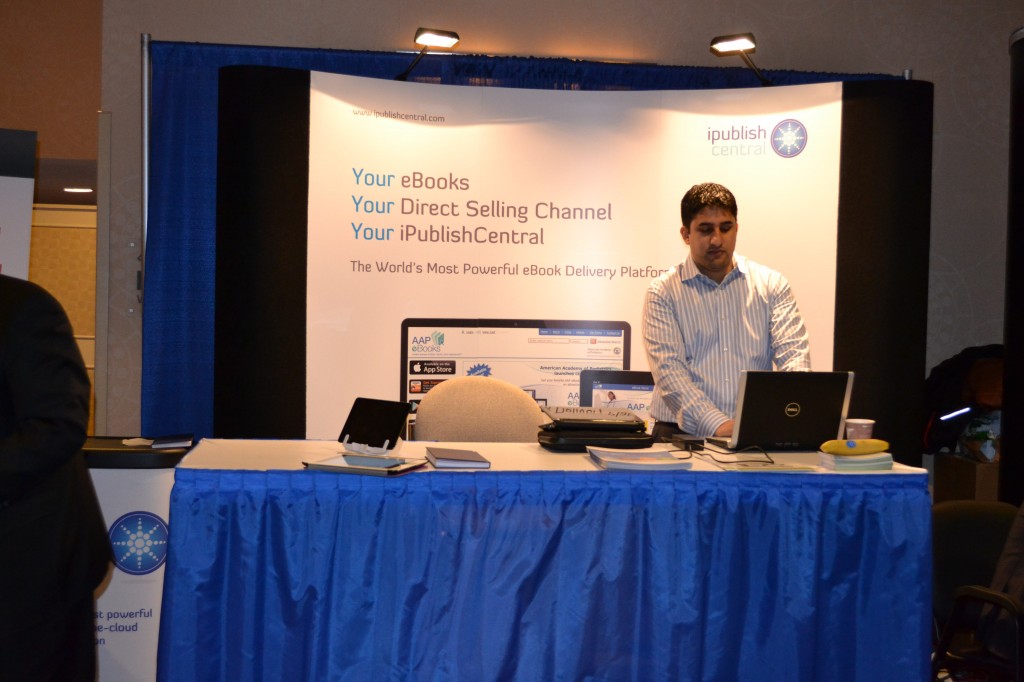 At any event in publishing, there are commonalities or themes to the discussions and panel presentations. Sometimes the themes are outright and printed in the program, but other times they are nothing more than running commentary or buzz generated by attendees throughout the event.
One of the often-discussed topics among exhibitors at this year's TOC is the concept of publishers forgoing their relationships with the major online retailers and opting to open their own ebook marketplaces under their own brands. No less than three of the companies exhibiting at this year's Tools of Change conference serve only to help publishers of any size distribute their digital content and sell it under their own online ebook shops.
iPublish, under the company Impelsys, is one such company that works to help publishers sell their content and gave a breakdown of the reasoning for this in an interview with GoodEReader.
"People are nervous about Amazon and Barnes and Noble, and they're worried about putting your content out there with someone who could own 51% of your revenue," said a spokesman for iPublish. "What we want to do is keep publishers in control of their options in respect to ebooks by creating their own branded sites and use our tools and features."
One of the issues that comes up with publishers selling their content through distributors is the faceless nature of their reading customers. Publishers receive a quarterly sales report, and little else. With a customized retail website, publishers can instead get to know the customers who buy their books and can tailor their content to what their customers gravitate towards.
"Some publishers have used our services to create websites for their franchise books," which means those titles that are already highly-searchable and marketable because people have come to know them.
That discoverability is one of the issues that publishers and authors will face when deciding whether to stay with retailers or develop their own online sales presence. While many of these publisher-specific websites can be linked to their existing sales channels for print, book discovery is always an issue that consumers and creators will face.
Mercy Pilkington is a Senior Editor for Good e-Reader. She is also the CEO and founder of a hybrid publishing and consulting company.