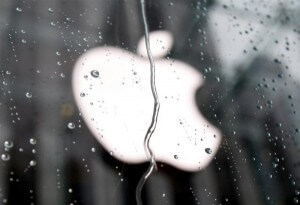 The first stage in the Department of Justice anti-trust lawsuit against Apple and five of the Big Six publishers was to secure settlements from the publishers involved. The publishers, who at the time were Penguin, Macmillan, HarperCollins, Simon & Schuster, and Hachette but who only now include Random House due to its merger with Penguin (Random House took no part in the price fixing allegations), settled for around $166 million without admitting to any wrongdoing, only agreeing to the settlement terms because it would have been far more expensive to go to trial to defend themselves.
Following the recent ruling that found Apple guilty of the allegations, in which Apple is believed to be responsible for as much as $500 million in damages, the publishers have now had to come forward to voice their complaint against some of the terms in the ruling. A brief submitted on behalf of those publishers contends that the terms set forth by the Department of Justice will prevent Apple from entering into agency-model pricing for five years, thereby eliminating any chance of discounting ebooks.
And who still gets to discount ebooks? Amazon.
Part of the publishers' settlement terms included allowing retailers like Amazon to discount new releases for certain time periods, but the DOJ's terms have severed Apple's contracts on agency pricing for five years. Apple also isn't allowed to enter into new agreements during that time period.
Given that the terms also included requiring Apple to hire its own inside person to oversee anti-trust behaviors, as well as hire a "court appointed" outside person to look over their shoulder, this portion of the terms might actually have merit. Is the DOJ really looking out for the consumers with this section of the ruling, or is it looking to make an example of Apple by being overly punitive? And isn't it really the publishers who will be affected by a major retailer's inability to sell ebooks at comparable prices, effectively hurting the authors as well?
According to the publishers, they've paid their dues. They agreed to their settlement terms and the amount, yet they feel this measure will punish them all over again.
Mercy Pilkington is a Senior Editor for Good e-Reader. She is also the CEO and founder of a hybrid publishing and consulting company.