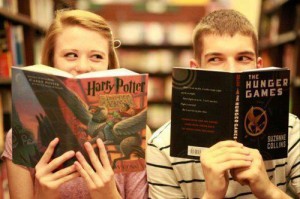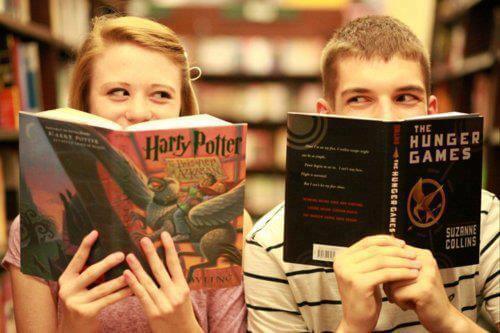 Some surprising information from Nielsen Book Scan has showed that, not only has the young adult genre grown by 24% in the last year, but that 80% of the market for young adult fiction is actually made up of adult readers. So while the publishing industry slowly starts to take notice of that trend, what does that mean for indie authors? Why are adults suddenly so interested in teen fiction?
"Young adult novels let me experience those earth-shattering firsts all over again," explained Gena Showalter, author of the Alice in Zombieland series, to Good e-Reader.com. "First kiss, first heartbreak, first love. And now that I'm older and wiser (kind of), I get to dig into the lives of these fictional characters and root for them to make better choices than I did. Sometimes they do, sometimes they don't, but at the end of the day, there's still hope for a happily ever after."
Author Tim Miller, whose book Blood Slayer features a vampire-killing autistic teen, explained: "I've read some Harry Potter and loved all the Hunger Games. I think a big part of it is, when I was a youth, most 'young adult' books were things like Goosebumps and Hardy Boys. By the time I was 12 or 13, I was reading Stephen King and Clive Barker because the stuff that was out for kids my age at the time just was too light. Not to mention, kids today seem much more insightful than when I was a kid. Kids now have grown up knowing war and recession, as well as broken families and broken homes. So as a result, young adult authors have had to write things more relevant to the kids of today. A byproduct of that is the same stories appeal to adults as well. Books like Hunger Games have a lot of good messages and appeal to both adults and kids. Blood Slayer is intended to inspire and uplift special needs kids and their parents, but anyone who reads it will hopefully get the message that kids with special needs are indeed special in some very positive ways."
Whatever the reasons for the shift in the industry, publishers and authors alike need to take notice. With ever-increasing sales in the genre, audiences are not mindlessly buying anything with a vampire anymore. Today's YA readers, regardless of their actual age, are in tune with the dynamics in a series, are apt to compare one book to another, and are fully expecting a movie release of their favorite books. And as readers come to expect an evolving and complicated plot, the industry needs to recognize that fact and be ready with compelling reads that speak to a range of readers.
Mercy Pilkington is a Senior Editor for Good e-Reader. She is also the CEO and founder of a hybrid publishing and consulting company.